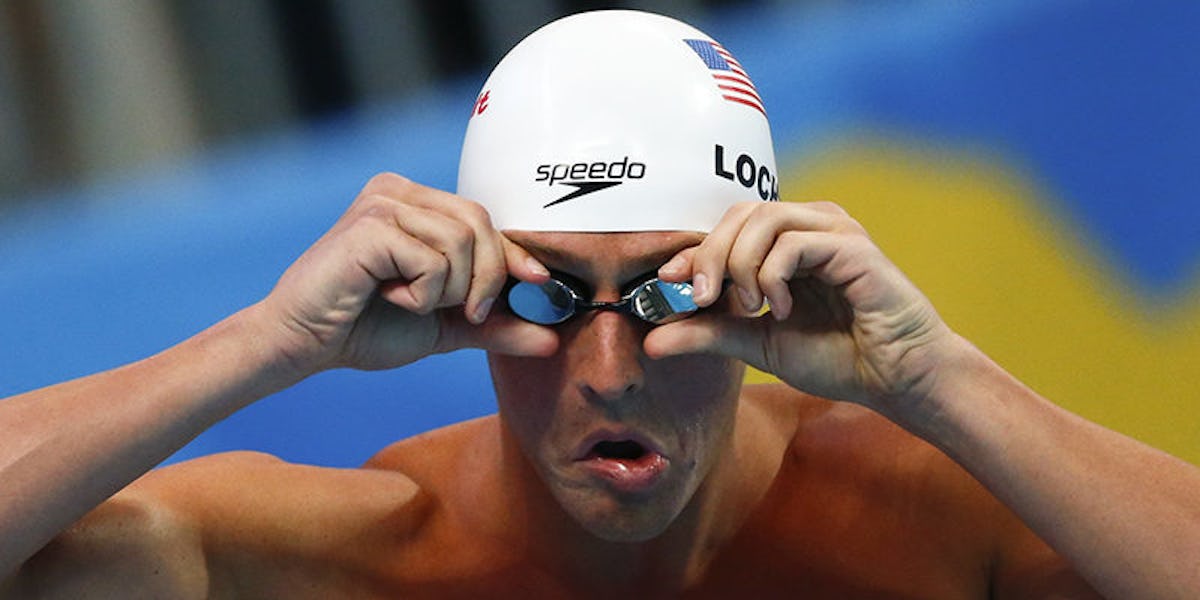 New Pic Of Ryan Lochte Proves He Might've Lied About Being Single, Too
REUTERS
Whoa, whoa, whoa — one lie at a time please, Ryan Lochte.
Look, we're not saying the US Olympic swimmer misled us about his relationship status as well as the Rio robbery, but we can't ignore the fact that he's been pictured with Playboy model Kayla Rae Reid AGAIN.
The couple was seen getting off a jet and going into a house together after Lochte was grilled by NBC's Matt Lauer in an interview that almost reduced the swimmer to tears.
EVIDENCE:
Rumors of these guys getting it on were assisted by one of her Snapchat posts.
You see that? The 25-year-old went out to Rio to spend time with Lochte over the games.
But there's more evidence still. While Lochte's social media feeds are pretty free of Kayla, the same can't be said for her.
A couple of weeks ago, she posted this image of the couple to celebrate Ryan's birthday. Did she just dig this up from the archives or is this a recent snap? WE MUST KNOW.
Now, go back seven weeks...
...then 10 weeks...
...and then 13 weeks.
NO. FREAKIN'. WAY. 17 weeks!
Come on guys — how long has this really been going on for?
The strange thing is, Lochte's always openly denied having a girlfriend and has even spoken about his Tinder profile in interviews.
Only recently the swimmer shut down those dating rumors with a real douchey comment.
He told hosts on the "Today Show" he has an active, "verified" Tinder account and is not currently dating anyone.
See that little raise of the eyebrow when he says "verified"? Hilarious.
I didn't even know you could get a verified Tinder account.
So here we are: Lochte denying he has a girlfriend yet being pictured bundling a Playboy model into a home.
Usually, I'd give him the benefit of the doubt, but we all know how that ended last time.