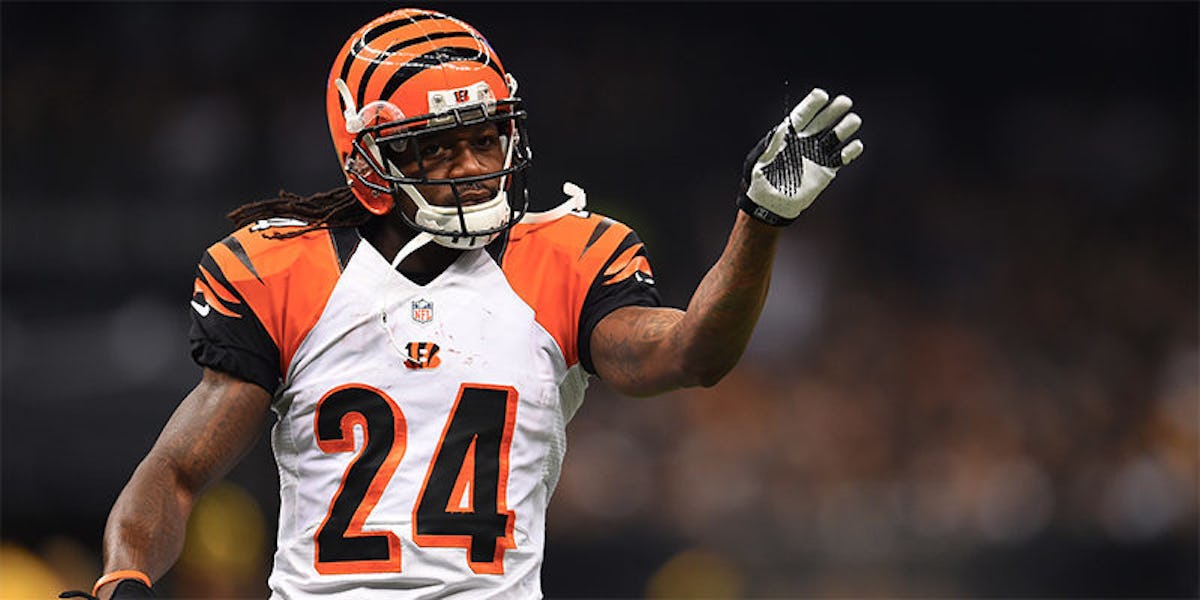 Pacman Jones Says Antonio Brown Faked Injury During Crazy Playoff Game (Video)
Getty Images
Most would tell you Antonio Brown was a victim on Saturday night; Pacman Jones thinks otherwise.
The Cincinnati Bengals cornerback accused Brown of faking an injury and acting like he was hurt after this controversial hit during the Steelers' 18-16 playoff win.
The hit, which was inflicted by Bengals linebacker Vontaze Burfict, cost Cincinnati a penalty that helped put the Steelers in field goal range for a game-winning kick.
In essence, how badly Brown was hit on the play helped the Steelers lose the game, but Jones insists Brown wasn't hurt at all.
During an appearance on "The Dan Patrick Show" this morning, Jones said Brown put in an award-winning acting performance during the Wild Card game.
Check out the video above for Jones' comments.
Citations: Pacman Jones: Antonio Brown Deserves a Grammy for Faking (Video) (Black Sports Online)