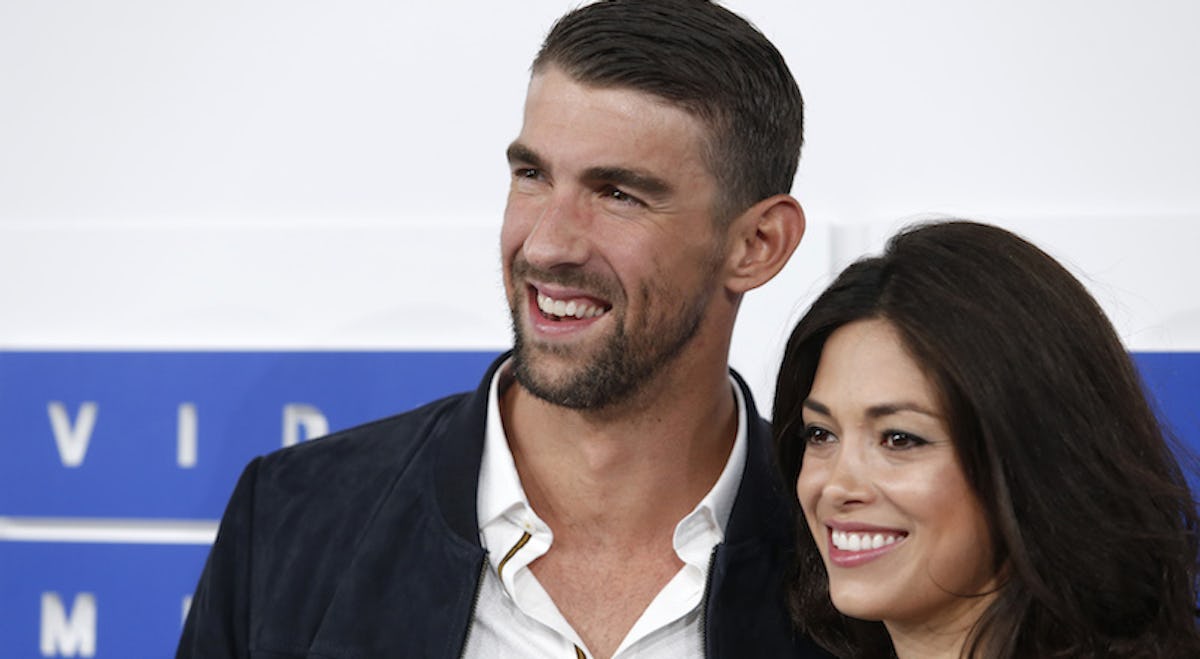 Michael Phelps Posts First Pic Of His Secret Wedding And It Looks Dreamy AF
REUTERS
Michael and Nicole Phelps have the kind of happiness us mere mortals can only dream of.
They have it all: a tiny human, gold medals and — as we've only just learned — married bliss.
The couple got hitched in secret back in June, and the ceremony looks like something straight out of a Disney film.
Michael dropped the first official photo of the wedding, which took place in Paradise Valley, Arizona.
What did I just say?! The stuff of fairytales.
He captioned it,
My best friend.... I love you!!
Everyone thought they were engaged during the Olympics, but TMZ discovered the pair got hitched behind closed doors on June 13.
They got their marriage license on June 9 and received their record on June 15. Phelps' agent and friend, Peter Carlisle, officiated the marriage.
Why you lie, Michael?
WHAT ELSE ARE YOU HIDING? What is it with these swimmers are their secrets and lies?
In a Facebook Live video, the Olympian also revealed him and his wife might be trying for another baby soon. He said,
You guys probably already saw the article that was posted. I've been married for a while, been married for a while, couple months. I had to keep it secret from y'all. I had to keep it hush-hush from you guys. Nicole and I are married. We are officially married.
He's got a thing for Facebook Live recently. In one of his more bizarre videos, Michael is seen playing golf topless and ranting about his life.
He looks at the camera and says random things like,
I golf without shoes. Do you want to see the squad or do you just want to sit and chat? It's shirts versus skins today. We wanted to check in. Enjoying this ridiculous scenery. We've got some tunes going — we are good to go.
Never change, Michael.