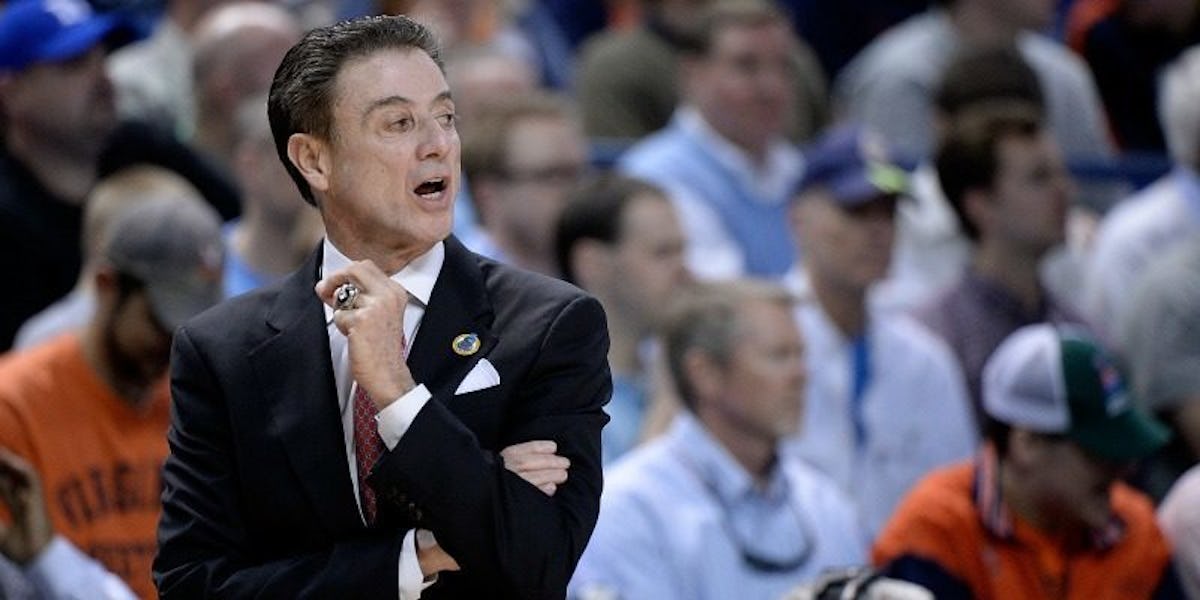 This Louisville 'Recruitment' Parody Video Will Make You Uncomfortable
Getty Images
Earlier this week, a bombshell was dropped on Rick Pitino and the Louisville men's basketball program after a report of alleged stripper sex parties for former recruits and players, which reportedly took place on campus, came out.
Well the Internet, being the gold mine it is, just produced one of the greatest parody videos I've ever seen making fun of the scandal.
The above Louisville basketball "recruitment" video is obviously fake, but if ESPN's report is true, then this video is probably more accurate than anything the school is currently using to draw prospective players to campus.
If you want to play for coach Pitino, just call 1-900-LOU-VILL.