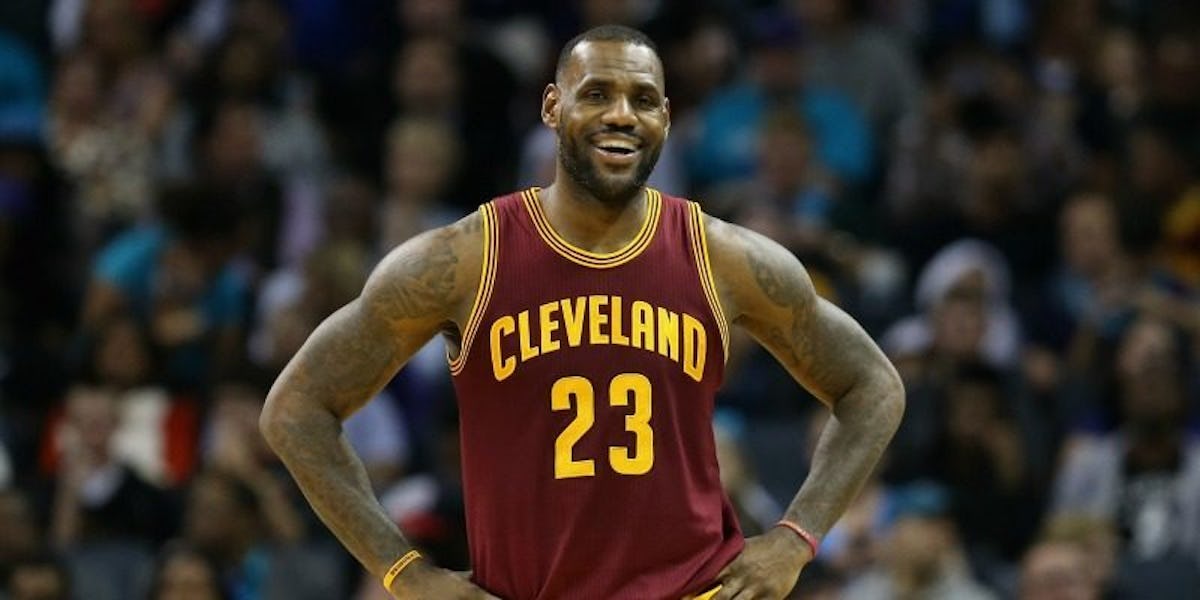 LeBron James Gave This Young Special Olympian The Best Night Of His Life (Video)
Getty Images
It's safe to say Boston Celtics fans have never loved LeBron James, but at least one Cs supporter is singing a different tune after last night's game between the Celtics and Cavaliers.
During the game, LeBron greeted and hugged a 16-year-old Special Olympian who overcame brain damage to become a multi-sport athlete in high school.
Aaron Miller underwent thousands of hours of surgery in his young life, but last night was a moment of pure happiness.
In the video above, you can make out Miller saying, "Oh my God," after embracing LeBron.
After the game, James said,
I wasn't able to hear the whole story because I was in the game and Coach was drawing up the play. But I looked up by the JumboTron and I saw what [Miller had] been through and where he is now. I think the doctor said he would never walk again or talk again... I looked up there and right from there, it became so much more than basketball.
In addition to giving Miller a hug, the Cavaliers superstar also surprised the 16-year-old with a pair of his game-used signature sneakers.
James added,
When I saw his story, it was just like, I don't know, I felt like I was a part of him. Just showing my respect, gave him my shoes. It was well received by him. It was not for you guys or the fans. It was for him.
It's OK to boo LeBron when he plays your team, but there's nothing wrong with standing up and applauding a grand gesture like this.
Sometimes, it really is about more than just a game.
Citations: LeBron gives shoes to teen with brain damage at TD Garden (ESPN)