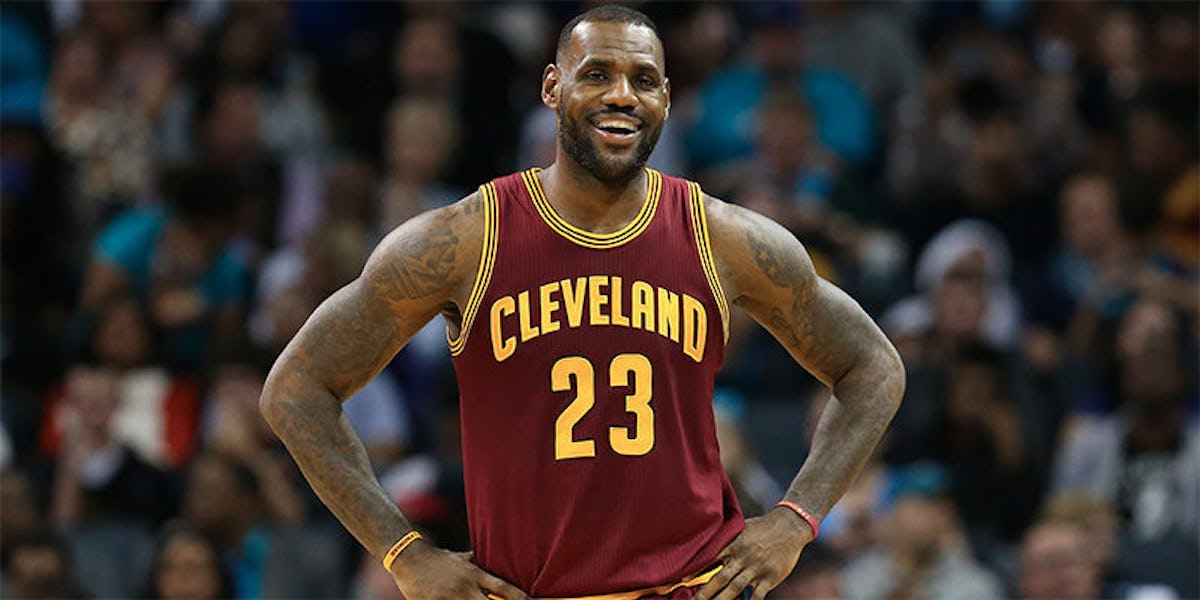 Cash King: LeBron James Signs A Lifetime Endorsement Deal With Nike
Getty Images
LeBron James just prolonged his relationship with Nike for good by signing a lifetime contract with the sports apparel company.
The deal is the largest for a single athlete in the company's history, a source told ESPN's Darren Rovell. And while the specific numbers have not been confirmed, a source told Rovell the deal easily eclipses Kevin Durant's 10-year, $300 million pact with Nike.
In a statement, the company said,
We can confirm that we have agreed to a lifetime relationship with LeBron that provides significant value to our business, brand and shareholders. We have already built a strong LeBron business over the past 12 years, and we see the potential for this to continue to grow throughout his playing career and beyond.
This latest announcement comes less than a week after James sealed another lucrative deal with Warner Bros.
Furthermore, the deal with Nike was managed by the same man who helped seal the $3 billion acquisition of Beats by Dre, which handed James a $30 million windfall.
Clearly, James is doing something right in the boardroom.
Citations: LeBron James signs lifetime Nike deal (ESPN)