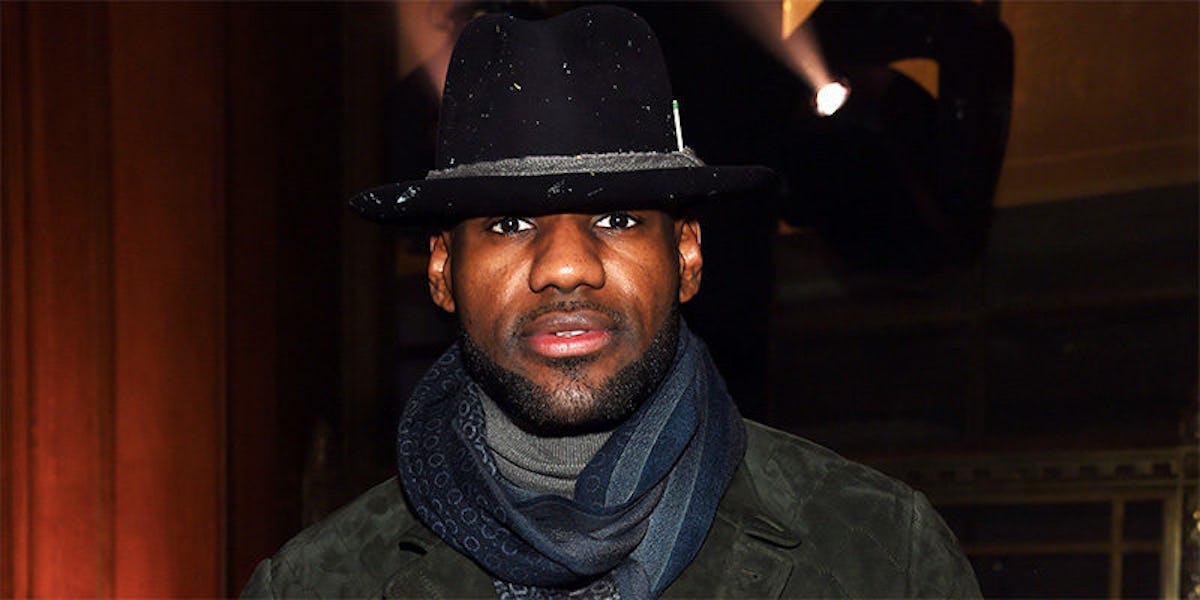 LeBron James Just Landed An Incredible $15.8 Million Investment Deal
Getty Images
LeBron James Just Landed An Incredible $15.8 Million Investment DealLeBron James and his business partners received a significant investment from Warner Bros for the NBA star's athlete-centric media platform,UNINTERRUPTED, according to The Hollywood Reporter.
The UNINTERRUPTED platform features video content from athletes, allowing them to communicate their messages directly to fans.
James told The Hollywood Reporter,
It's giving athletes an opportunity to have a platform where they can speak about any issue. They don't have to wait to be in front of a camera.
On Tuesday, for instance, Rob Gronkowski used the platform to give an update on his own health status after suffering an injury on Sunday night that left Patriots fans fearing the worst.
UNINTERRUPTED content mainly lives on Turner Sports properties like the Bleacher Report, as well as on Verizon's go90 app.
Now, Warner Bros and Turner Sports are investing $15.8 million into the digital property, a figure confirmed by Cleveland.com.
Chris Hunegs, who is the president of business strategy for Warner Bros Television, told The Hollywood Reporter,
[The athletes] are speaking to an audience — young men — that we don't reach easily or readily. When they started sketching out to us what they could do with more investment, it was a no-brainer.
The investment is just another accomplishment for James to add to his growing portfolio of entertainment ventures.
Citations: LeBron James Scores $15M Warner Bros. Investment for Entertainment Studio (Exclusive) (The Hollywood Reporter), UNINTERRUPTED: Gronk Delivers His Own Injury Report, Says He's 'Week-to-Week' (Bleacher Report), LeBron James' Uninterrupted gets $15.8M investment from Warner Bros., Turner Sports (Cleveland.com)