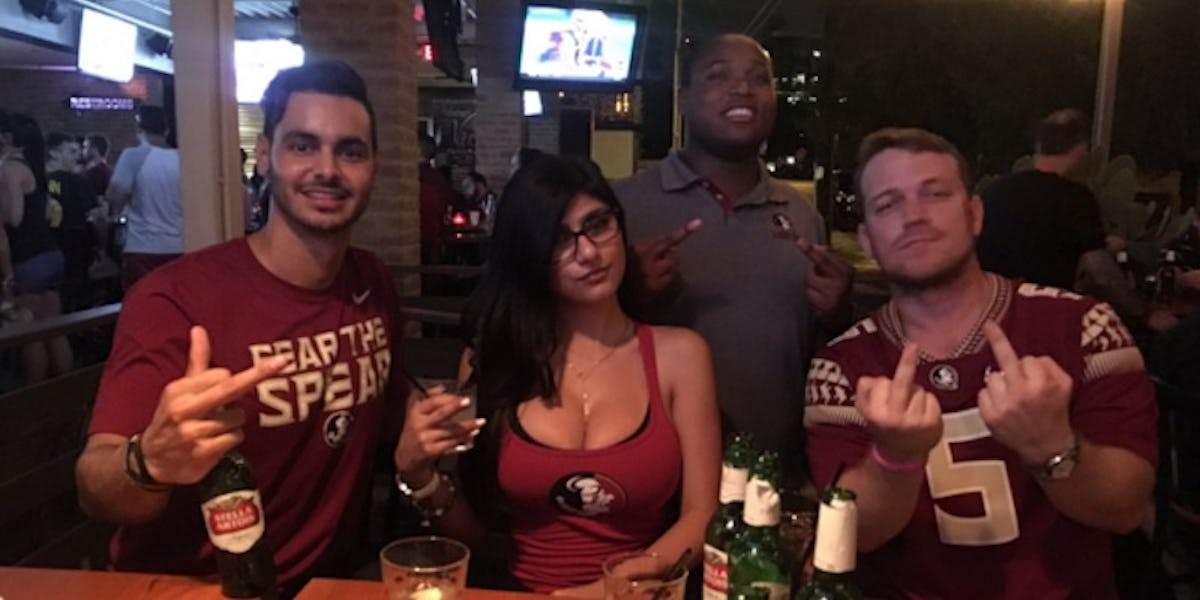 Twitter Is Straight-Up Dragging Mia Khalifa After FSU Lost To Louisville
Twitter
Former porn star and die-hard FSU fan Mia Khalifa is getting an absolute rinsing on Twitter after they lost to Louisville on Saturday.
She was getting sass from all angles, and it's probably because she dishes out a lot herself.
Mia warned us she's feeling the full wrath of the internet, and she was far from OK with it:
Obviously, there was a Native American theme to the sass:
Then Crying Jordan came out to play:
And some went one step further and delved into the Mia Khalifa porn archives:
She wasn't just getting heat on Twitter either. Mia was bombarded with texts as well:
Clearly, she had a lot to deal with on Saturday:
But, to be fair, Mia took it on the chin and even changed her Twitter profile pic to her as Crying Jordan:
It's definitely retribution for the time she laid into Ole Miss quarterback Chad Kelly after he slid into her DMs.
Mia Khalifa gave him so much sass about his team losing to FSU, the karma was bound to come around and bite her in the ass eventually.
Citations: Dude Comedy