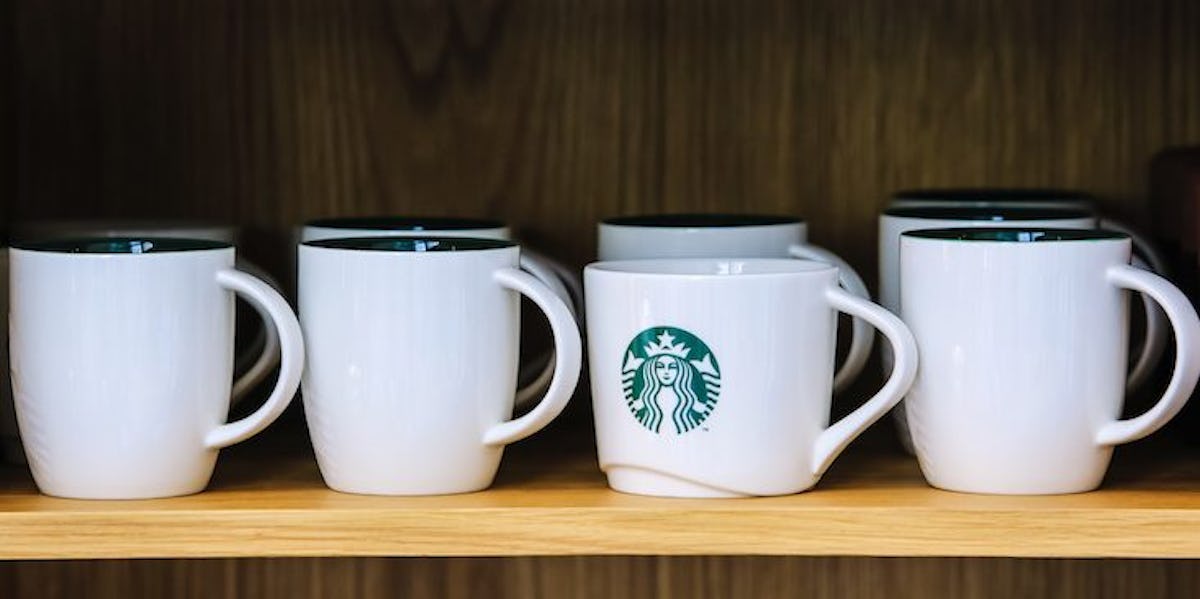 Starbucks' Online Store Is Having A Huge Sale For A Really Depressing Reason
Abdul Razak Latif/ Shutterstock
Don't worry, this is not a swan song for the PSL -- you can still achieve ultimate basic status this season. The Starbucks online closing sale comes on the heels of the sad announcement that Starbucks' online store will be closing for good on Oct. 1. On the bright side, this serious sale may have you finishing up your holiday shopping without lining up in the freezing cold on Black Friday.
According to Business Insider, a representative for the coffee chain confirmed that the online store will be gone once September comes to a close. Never fear, though, because the merchandise isn't totally going away. You'll just have to head to third-party sellers like Amazon or hoof it to your local grocery store -- you can pick up their trademark coffee and syrups there as well.
In the meantime, take advantage of some great offers. If you don't have a Starbucks drive-thru on your way to the office, then you are in luck because there are plenty of travel tumbler options to choose from. Plus, you'll be paying about half of what they originally cost. The coffee is still regularly priced, but with all your savings, you can still afford to make it a double shot.
Sometimes, your daily caffeine boost can leave you feeling a little parched. That's okay, because Starbucks is here for your hydration needs, too. You'll find sleek and stylish glass water bottles on the sale page that will help you reach your daily water goal all while looking fab.
You can pick up both a tumbler and a water bottle for about the same price as one would have costed without the sale. That's the kind of farewell party I am very much into.
Here are some examples of what you'll find on the sale page.
Sleeve Double Wall Traveler, $10, Starbucks 
Siren Glass Water Bottle, $10, Starbucks 
If you're into brewing a cup at home and savoring every last sip, then Starbucks has some coffeemakers and good ol' mugs that will wonderfully accompany the laziest of rainy Sundays.
Stainless Steel Coffee Press, $25, Starbucks 
Costa Rica Stamp Mug, $9, Starbucks 
So, enjoy these savings until October and then look for new Starbucks merchandise as the company continues to partner with other companies to keep moving their brand forward.