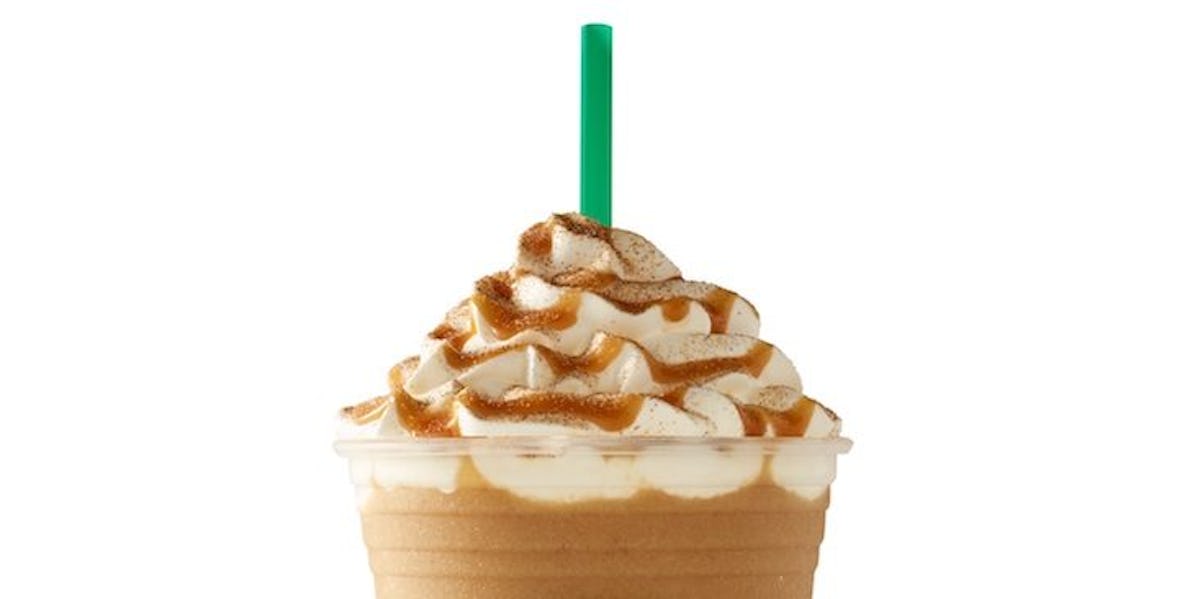 Starbucks' New Horchata Almond Milk Frappuccino Won't Be Here Long, So Go Try It
Starbucks
UPDATE: A Starbucks spokesperson tells Elite Daily the new Horchata Almond Milk Frappuccino will be available all year long, so you can officially enjoy the taste of fall at any point throughout the year.
EARLIER: Starting August 8, Starbucks will be offering customers their new Horchata Almond Milk Frappuccino — which is the perfect dessert beverage to end the summer months with. Participating locations in the U.S. and Canada will offer their take on a Mexican classic, and like any specialty drink and Starbucks, you won't have too long to try it. If you're wondering how long will the Horchata Almond Milk Frappuccino be available, I've got you covered.
A spokesperson for Starbucks tells Elite Daily that the delicious drink will only be available until the end of the summer, meaning you probably only have until the end of August to try it. This delicious frap is made using almond milk, cinnamon dolce syrup, coffee, and ice, and then is blended up to give customers the creamy frappuccino of their dreams.
Starbucks' Horchata Almond Milk Frap is perfect for those who missed the coffee giant's most recent, Meet for Macchiatos, promotion. The promo — which ran from Aug. 3 to Aug. 5 — gave a free macchiato to anyone who bought one between the hours of 2 p.m. and 5 p.m.
The 'Bucks has really been working hard this summer because they've also released a new specialty drink they're calling the Caramel Popcorn Frappuccino. The only downside is that this drink is only available in menus across the UK but if you know anything about the internet, you know there's a hack for the Caramel Popcorn Frap.
To get your hands on the Caramel Popcorn Frap in the States, all you have to do is ask your barista for a Toffee Nut Frap and make sure they add a caramel drizzle inside the cup and on top of the whipped cream. To give your drink a savory popcorn kick, ask for a sprinkle of sea salt on top and that's it, you've officially hacked Starbucks menu.
But if you're more of a purist who sticks to what's on the menu, make sure to swing by Starbucks and get your hands on the Horchata Almond Milk Frappuccino before it's too late.