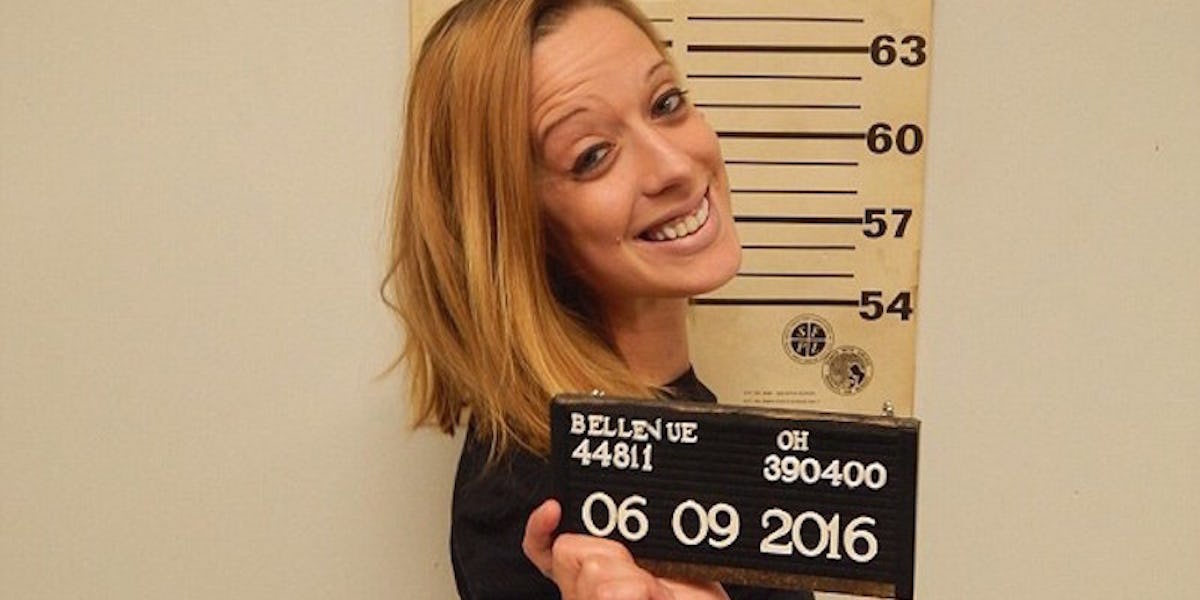 Mom With Happiest Mugshot In History Must Be Ecstatic She's Going To Jail
Bellevue Police Department
If you were looking for an end-of-work news story to give you something to think about while you stuff yourself onto a subway or sit in traffic on your way home, look no further.
Because I have a story about a bunch of moms who attacked someone in a McDonald's for no reason and then posed for their mug shots like they are in a photo booth at a karaoke bar and have just finished singing "Don't Stop Believing."
The primary perpetrator of this peculiar event is Mary Jordan, 33, who has been given seven months in prison for violating probation by attacking a McDonald's employee on June 8th.
How does she feel about this state of affairs? Well, to give you an idea, this is her mugshot:
Yes, this is the face of a person who has just finished getting arrested for allegedly attacking a McDonald's employee for, and I quote, "working too slowly."
She was on probation after having previously finished serving 20 months for forgery charges.
The mother of two, and her two friends, Ashley England, 29, and Sammie Whaley, 31, were also arrested for the assault. Apparently, they ALL thought the McDonalds order was taking too long.
Ashley England shared her friend's opinion about taking mugshots.
They had their children at the McDonalds when they attacked the employee, earning them a child endangerment charge. Apparently, the children were not only there but, as the Daily Mail points out, "participating in the incident."
The third member of the trio, Sammie Whaley, pleaded no contest to the assault charge and paid a $100 fine. She was placed on non-reporting probation.
I feel like these three are seconds away from dropping a mixtape, and this is just a publicity stunt to boost their Internet presence. Possible title: "Nugs and Nuggets."