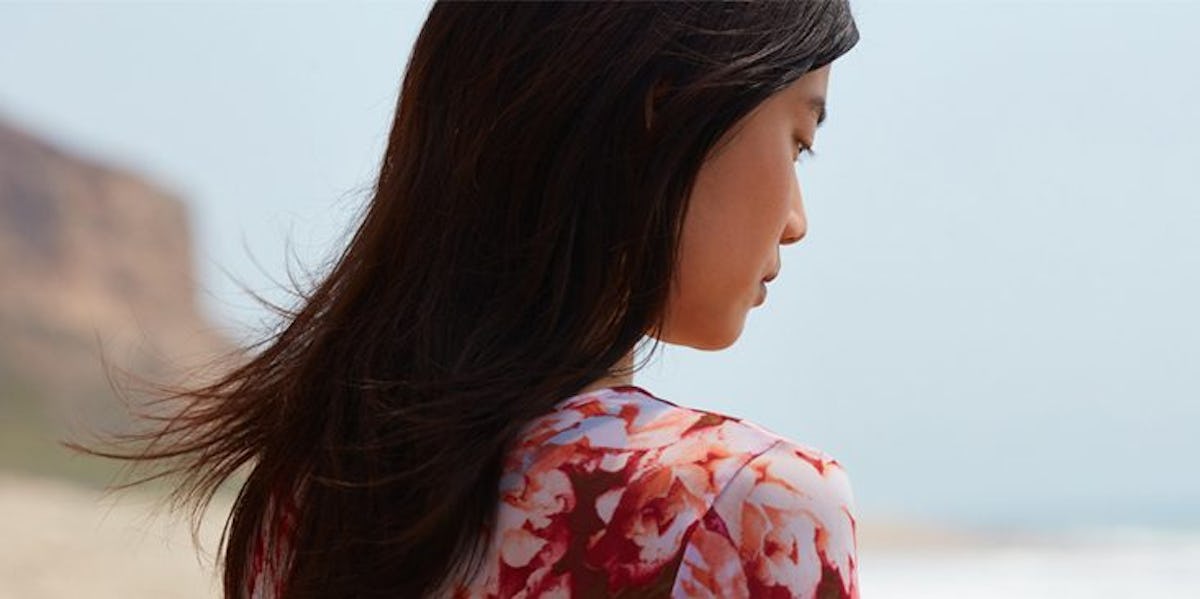 iPhone 8 Does Not Have Face ID, So Don't Stress If You're Creeped Out By It
Apple
When Apple debuted the iPhone X at their Sept. 12 keynote event in Cupertino, California, many viewers zeroed in on the phone's innovative new feature: Face ID. In the same way Touch ID scans your fingerprint to confirm your identity, Face ID uses infrared facial recognition to learn your face, creating next-level security. But anyone who is slightly creeped out by the idea of their phone scanning their face can go ahead and breathe a sigh of relief, because unlike its futuristic sibling, the iPhone 8 does not have Face ID and is keeping the familiar Touch ID feature.
Though nothing's changing with regards to unlocking the iPhone 8, it does have some pretty cool updates that set it apart from the previous generation iPhone 7. First of all, like the iPhone X, the iPhone 8 has a glass body to ensure it works with Apple's wireless charging innovations. But don't worry, despite rumors that said otherwise, the new hardware didn't require that Apple move the Touch ID sensor. It's in the exact same place.
What's more, the iPhone 8 comes in a pretty blush gold color that isn't available with iPhone X models. To summarize: That's no facial recognition technology, but an extra color choice (not a terrible trade-off, especially for those feeling uncertain about Face ID in the first place).
ICYMI, some people feel really strongly about Face ID, and many have taken to Twitter to relay their concerns.
"Can't be the only one that thinks the whole Face ID system on the new iPhone is just weird, creepy and completely taking away our privacy," Twitter user @MillyAmandaDunn tweeted on Thursday, Sept. 14. She ended her post with the thinking emoji.
Spoiler: She's not the only one. Jamie O'Donoghue (@JamieODonoghue) expressed similar sentiments, writing on Friday, Sept. 15, "I'm upgrading from a 6S to an 8. Decided against the X for now as I'm not sure how I feel about face ID yet. I have some privacy concerns."
These are just two examples from the huge list of tweets that surface when you search "Face ID" on Twitter. Considering the advancement is so new to the Apple brand, it's only natural that people feel uneasy about it. I remember thinking Touch ID was a little freaky when it first came out, too.
In any case, online retailers have taken the internet's feelings to heart and created anti-Face ID face masks. I kid you not.
AliExpress, for instance, is selling a product called "Mask For Iphone Protect Your Face X Sleep Mask" for $5.24. It comes in 10 colors and patterns and is super extra in my opinion. However, the demand is there.
But! Because the iPhone 8 won't have Face ID, you can avoid buying a face mask entirely by choosing it over the X. It's still tech-forward, I promise. If you need further convincing, just read what Apple's senior vice president of worldwide marketing, Philip Schiller, had to say in a statement about the new phone's advancements.
Schiller said in a press release,
iPhone 8 and iPhone 8 Plus are a new generation of iPhone that improve on everything we love about iPhone. iPhone 8 and iPhone 8 Plus have new glass and aluminum designs, new Retina HD displays and A11 Bionic — the smartest chip ever in a smartphone. Packed with more advanced cameras with Portrait mode and Portrait Lighting, and the highest quality video capture in a smartphone, iPhone 8 and iPhone 8 Plus enable the freedom of wireless charging, all with AR optimization like no phone ever before.
See? Still cool. And way less creepy. The iPhone 8 starts at $699 and is currently available for pre-order. It will make its official debut on Friday, Sept. 22.
Check out the entire Gen Why series and other videos on Facebook and the Bustle app across Apple TV, Roku, and Amazon Fire TV.