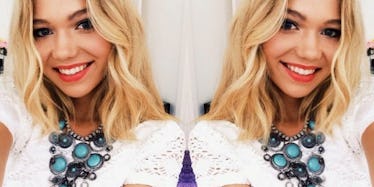 Model Who Quit Social Media Is Now Attacking 'Sad' Instagram Couples (Video)
Instagram
Instagram truther and former social media model Essena O'Neill is now taking down the allegedly fabricated concept of couples in the social media modeling world.
The 19-year-old Australian former Instagram mega-star is in the midst of her everything-is-a-lie-Instagram-is-all-fake-social-media-is-killing-society tour (think Coachella, but preachy-er) after she deleted her entire social media footprint in protest of an industry she claimed was based on fake realities.
Since then, Essena has been focusing on her new project, a social justice website called Let's Be Game Changers, which, thus far, has just been some blog posts, a small forum for her fans and a series of vlogs about how Instagram is the devil reincarnated in app form.
In her most recent video post, Essena talked about the concept of online model couples, who she claims *gasp* are also fake, sharing a personal experience she had with a nameless other "famous supermodel" who, for the sake of this story, I'll name "Dontel Tremain" -- all models in my head are named Dontel Tremain.
According to the story, Essena was approached by Dontel Tremain online a few months ago while she was in Thailand at a vegan food festival.
After a few more days of talking and exchanging "goodnight selfies" she pulled the plug on their relationship when she realized he wasn't interested in her at all as much as he was interested in her online persona, saying they would "make millions the first year" if they went out.
This move of online personalities joining romantic forces to gain more followers is supposedly not that uncommon of a maneuver, according to Essena.
It's a shame Essena and Dontel Tremain didn't work out, though. I thought they had something special.
Citations: Teen Model Essena ONeill Exposes Fake Social Media Couples (Huffington Post)