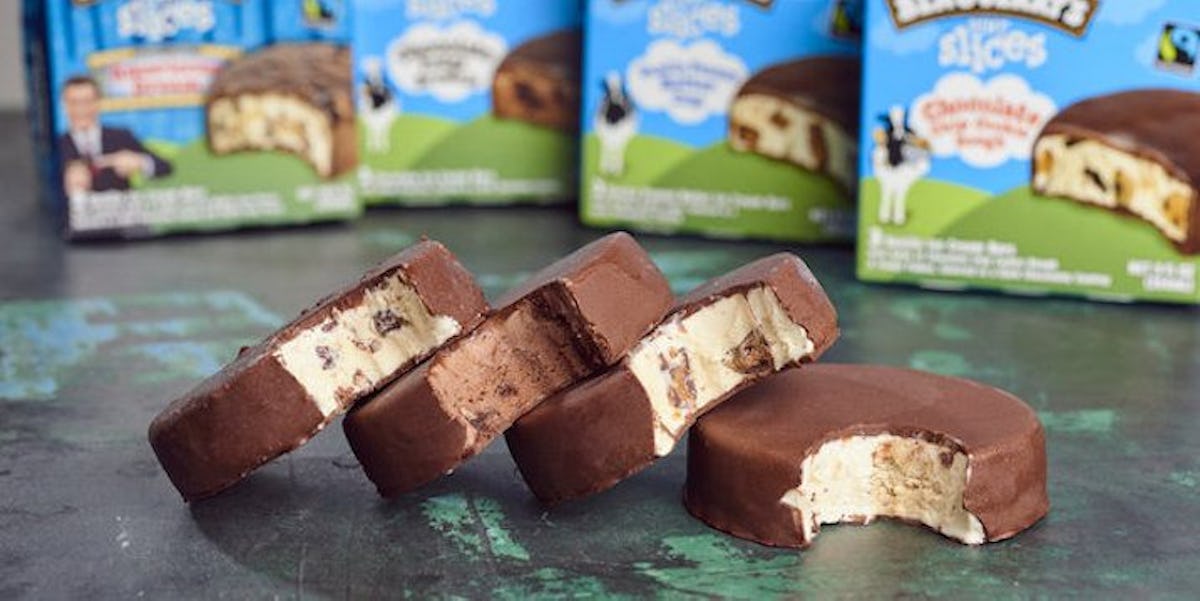 Ben & Jerry's Has Just Reinvented Ice Cream With These New Chocolate 'Slices'
Ben & Jerry's
I don't know about you, but whenever I buy a big 'ol pint of Ben & Jerry's ice cream, I end up eating the entire thing without remorse.
Can you blame me, though?! Once you make your first scoop into sugary ice cream bliss, it's hard to hold back.
Thanks to Ben & Jerry's newest release, portioning our ice cream intakes won't be too much of problem anymore.
The innovative ice cream company invented "Pint Slices," which allow you to indulge in your favorite flavor one slice at a time.
Genius, I know.
This new creation is perfect for ice cream lovers who want to nibble on a scoop without dedicating themselves to their entire pint.
I have no will power, so I'll probably end up eating four or five at a time. Don't judge me.
Pint Slices come in four different flavors, and Ben & Jerry's made sure to include your favorites: American dream, chocolate fudge brownie, chocolate chip cookie dough and vanilla peanut butter cup.
If you haven't tried each of those flavors at least five times by now, I'm not sure we can be friends.
Each treat is covered in frozen dark chocolate, making every flavor inside even more chocolatey than it was before.
With every box you purchase, you'll receive three slices of the sweet stuff for $4.99.
I know, I know... you're probably asking yourself where you could buy these magical frozen snacks.
Have no fear: They'll be distributed in stores nationwide throughout the month of February. If you don't want to wait, you can buy them on the Ben & Jerry's website.
In my opinion, these babies were released at just the right time.
Valentine's Day is just around the corner, and my usual ritual includes chowing down on a pint of my favorite Ben & Jerry's ice cream flavor on the special night.
This year, I'll have to try the slices.
Citations: Ben & Jerry's Just Released Their Best Creation Yet (Real Simple)