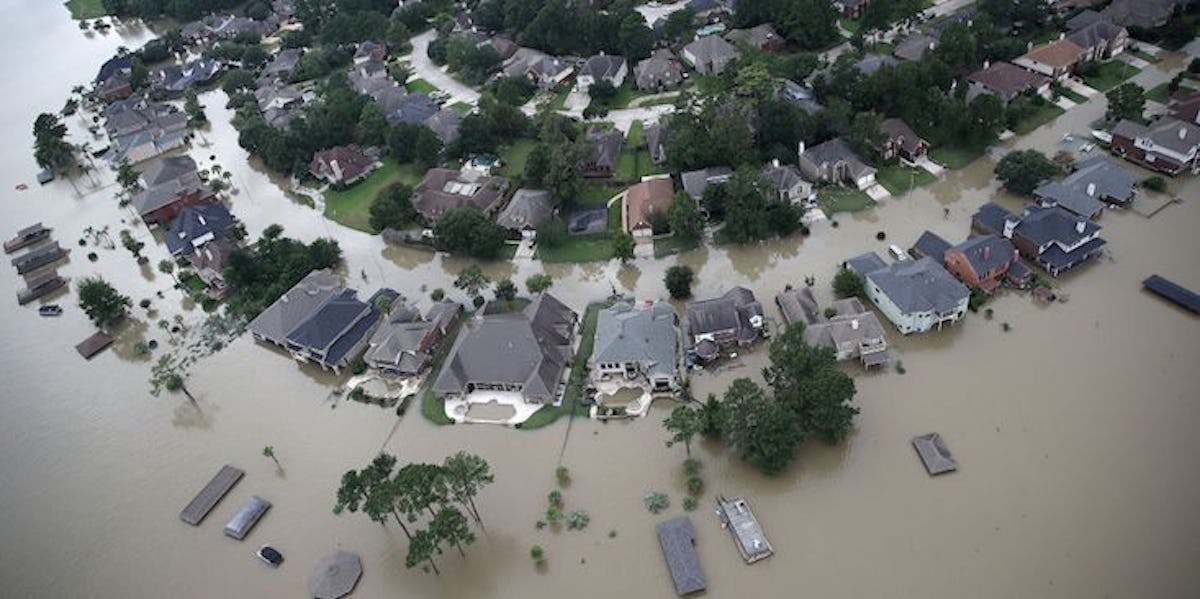 This 92-Year-Old Woman Flirting With Male Rescuers During Houston Floods Has The Right Idea
Win McNamee/Staff/Getty Images
Over the past week, the Houston, Texas area has been devastated by flooding as a result of Hurricane Harvey. Homes have been destroyed, people are still trying to make it out of the area safely, and volunteers are donating their time to help the city's most vulnerable victims. Amidst the chaos, a 92-year-old woman flirted with Houston rescuers during a boat rescue while they were all on live television, and it is truly the greatest thing you'll see all day.
"Oh, I didn't realize [I was on TV]. I would have worn my wig for the occasion," the 92-year-old, Shirley, joked, turning on the charm and eliciting laughter from the rescuers around her. She even started gushing about the men who were saving her. "And they're so good looking, my God, really. And strong, my goodness!" she said. Yes, girl. Get it.
At first, Shirley didn't want to evacuate her home. "I was gonna go down with my ship if I needed to. I was gonna stay with my house. I couldn't imagine that this would transpire!" she told ABC 13. She didn't believe the floods would do much damage to her house, but now, she feels "betrayed by the water."
The storm has already claimed at least 30 lives, according to The New York Times. Thankfully, lots of people are volunteering to help survivors like Shirley. Videos of heroes saving victims in Houston have been going viral online, including this one of a dog sailing through the flood in a little red bucket. A group of people even made a human chain to save an elderly man who was being swept away in his SUV by the floods. It's really inspiring to see people coming together to help victims of a tragedy, even under the most harrowing circumstances.
"It's a horrible experience," Shirley told ABC 13. "It's just amazing that you guys are here and are so wonderful and helpful." Here's hoping Shirley lands a date.