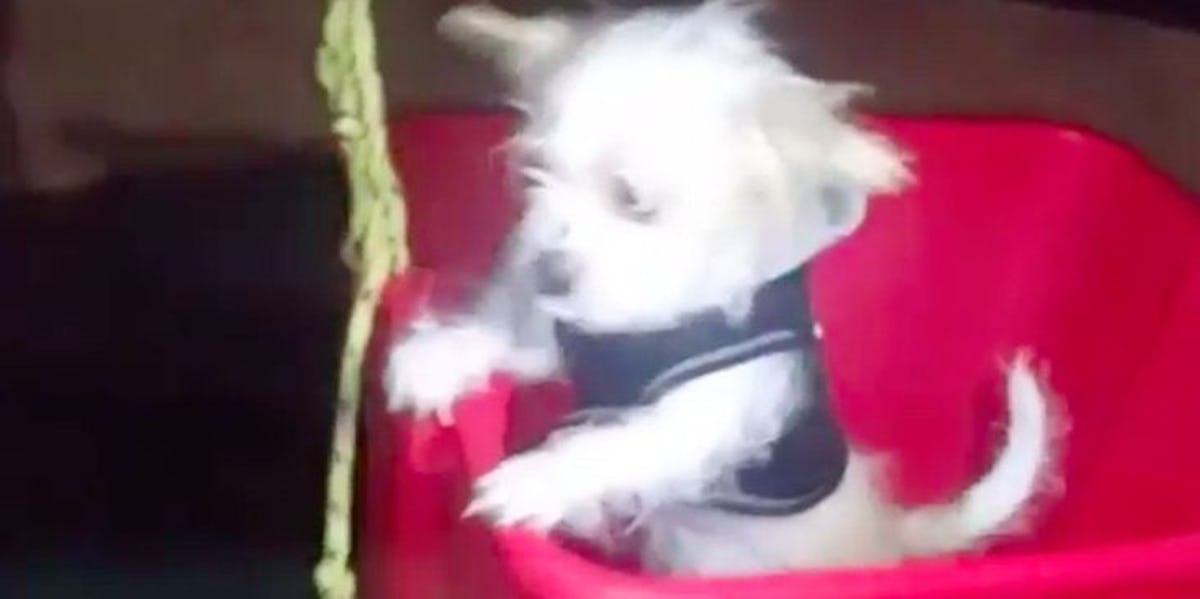 Brave Doggo Sailing Through Texas Flooding In A Bucket Is The Internet's New Hero
Twitter
There's no denying the fact that flooding in Texas has been devastating to Houston residents. Hurricane Harvey has evacuated many people from their homes, and that means some had to get out without making sure their pets were equipped for the storm. Well, one little pup is safe, and he's now the star of this viral video showing a dog sailing through the Texas flood.
According to Mashable, little Kiwi got resourceful and managed to brave the flooded Houston area by using a bucket as a boat, and he definitely gave the Homeward Bound cast a run for their money. Kiwi's owner posted the video and, not surprisingly, the pup has been pulling at the internet's heartstrings ever since. When storms come through and ravage a city, the wreckage can almost be too much to bear, but it's stories like these that keep humanity alive and allow you to find the silver lining.
There's still a lot that needs to be done to help the residents of Houston as they begin the process of rebuilding. As those continue efforts continue, it always helps to have little canine warriors like Kiwi take center stage for a moment and bring smiles to the faces of those struggling.
From the looks of it, Twitter has found a new hero in this little pup and people are not holding back when it comes to giving their kudos.
Kiwi truly is a little ray of sunshine in this terrible storm.
Of course, Kiwi managed to be both heroic and fashionable at the same time.
As you continue to watch coverage of Hurricane Harvey, know that you can help by donating to the rebuilding cause. And keep this video bookmarked to remember that no matter how bad it gets, there is always a light at the end of the tunnel. Stay safe, Houston.