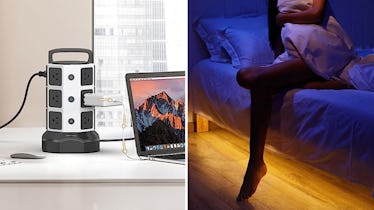 Amazon's Selling A Ton Of These Cheap Home Upgrades That Look So Freaking Impressive
You won't believe how low the price tags are on these transformative products.
We may receive a portion of sales if you purchase a product through a link in this article.
You may think impressive-looking home upgrades always come with a high price tag, but Amazon is awash with home products that feature both low prices and high ratings. From clever closet-organizing tools to genius lighting solutions that don't require picking up a drill, I've compiled the 50 most useful home products that will majorly transform your space. Scroll on to see why these best-selling products are so freaking impressive; they're all under $50 and will leave your home looking like a million bucks.