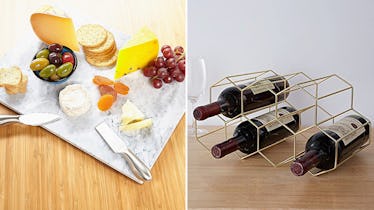 The Most Clever & Best-Looking Home Upgrades Under $30 On Amazon
Renovations don't need to cost a fortune.
We may receive a portion of sales if you purchase a product through a link in this article.
You've probably heard the saying, "Home is where the heart is." When you feel proud of the space you've created, it's just that much easier to wear your heart on your sleeve. Of course, minor inconveniences pop up all the time, from fluctuating apartment temperatures to the constant battle for counter-space real estate. It's way too easy to let these issues pile up.
If that sounds like you, it might be time for an upgrade. Elite Daily has compiled a number of additions to take your living room, kitchen, or bathroom to the next level. These adorable finds will have you asking, "Why didn't I think of that before?" No matter your design tastes, there's something on this list that'll have your home looking Pinterest-worthy in no time.