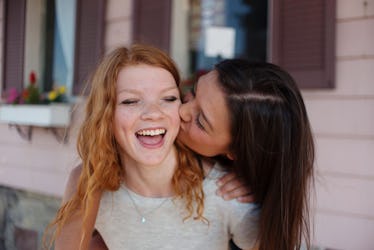 10 Reasons Your BFF Will Always Make You Happier Than Any Romantic Relationship
Sure, romantic relationships are nice, but let's face it: you never have to ask yourself whether you know your best friend better than a boyfriend or girlfriend. Dating is messy and confusing, and there are always new surprises (both good and bad). No matter how long you've been with your partner, your best friend was probably by your side before he or she even came into the picture. Your bestie has been single right there with you, she's seen you in relationships, and you've seen her in them as well. She probably supported your dating app sprees just as much as she had your back during those "I'm an independent woman, I don't need anyone" months.
Basically, platonic friendships are god's gift to the world, while boyfriends and girlfriends are more like icing on the cake. They make things more interesting, sure, but you can live without a significant other. Your relationship with your best friend, on the other hand, is weird and wonderful — and you wouldn't trade her for anything.
She knows you better than you know yourself, so your BFF will always make you happier than any romantic relationship can. While there are hundreds of reasons why your best friend is infinitely better than a boyfriend or girlfriend, here are the top 10.