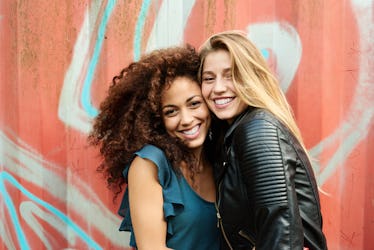 9 Habits All Best Friends Have That Make Their Relationship Forever Strong
Cleaning your apartment, paying your rent on time, sitting up straight at your desk, and taking out the garbage before it gets too full. These are all great habits to get into to make your daily life better — but did you know that you and your best friend can get into some personal habits that'll help out your friendship? It's true. Habits aren't just for chores or bettering your routine. There are some habits of best friends that ensure your relationship stays strong forever.
I'm sure you've heard that we are creatures of habit. Even though you might consider yourself to be a carefree kind of lady, you can't deny that a solid routine makes everything so much better. So, falling into a few good habits will only make your best friendship the best it can possibly be. Some of my besties live far away from me, but we've remained BFFs for years because of the good habits we got into.
Look back on all of the times you've hung out, and you may start to see some patterns going on there. You might already be on your way to a best friend forever type of relationship. If that's the case, you'll find yourself hardcore relating to these nine things.