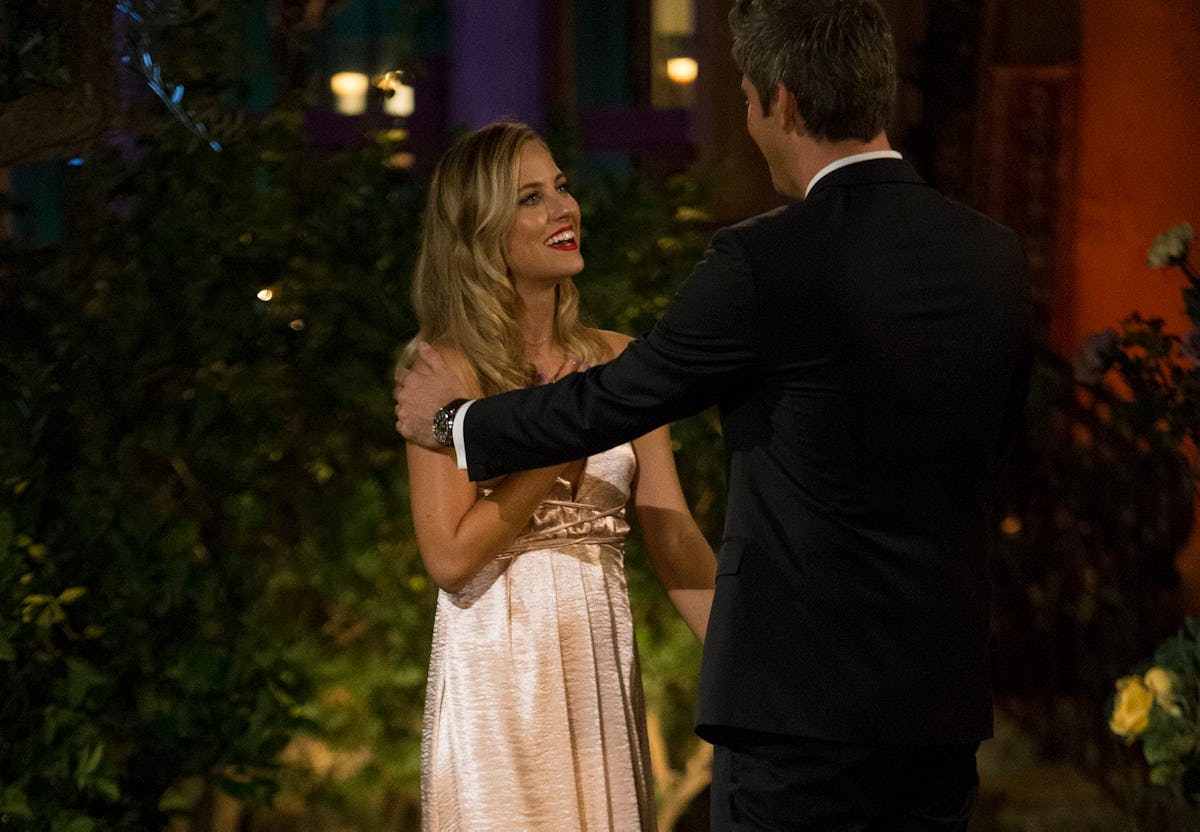 Here's What We Know About Kendall's Chances Of Being On 'Bachelor In Paradise'
Kendall was one of The Bachelor Season 22's token contestants who was too good for the world of reality TV. Her ability to genuinely empathize with show "villain" Krystal won over the hearts of many viewers, and America even seemed to (somewhat) accept her hobby of taxidermy. While she showed reservations at getting engaged so quickly, Kendall's elimination definitely didn't feel like the end of her time in the franchise. Seeing as she has such a loyal fanbase, will Kendall be on Paradise?
In addition to being hesitant about such a speedy potential engagement, the quirky creative director has spoken on the show about never having a relationship that lasted more than 10 months. Kendall also voiced concerns of people who date her often seeing her as a "novelty" because of her unique interests. Basically, having to pursue one guy who has 20-plus women on the side didn't seem like an ideal situation that she could truly thrive in and maintain the right mindset for a relationship.
While some fans are pulling for Kendall to become the next Bachelorette, her reluctance toward the show's quick time frame may dissuade her from accepting the gig if she was offered it. Her slower approach to love comes across as the perfect personality to form a lasting relationship on Bachelor in Paradise this summer.
I have to admit that Kendall has given off vibes reminding me of Carly Waddell since the very beginning of the season. Like Kendall, Carly's "weirder" than the usual Bachelor contestant, but she made an unlikely love connection in Paradise that still stands strong today. While I don't necessarily see Kendall getting engaged on Paradise, she strikes me as someone who can truly find a valid connection on the show's more relaxed format.
Twitter agrees, particularly hyping up a slot for Kendall on Paradise after her Bachelor elimination this week.
Some viewers have already started debating who Kendall's perfect Paradise match would be. For the record, I am so into the idea of Kendall falling for Bachelorette Season 13 alum Alex Bordyukov.
As long as she avoids stuffing any dogs he hangs out with in a taxidermy experiment, I'm ready to wave a flag of support for these two from the get-go.
As far as the internet's other matchmaking picks, I think Jack Stone would be too odd even for Kendall.
Before hometown dates, Kendall was the only remaining contestant to have never received a one-on-one date with Arie, and that lack of personal time must have played a part in Arie's elimination of her. In his PEOPLE blog, Arie explained that a greater connection just wasn't there between them:
As much as it pained me, I knew I had to say goodbye to Kendall. Our time together filled my heart with joy, but our connection just wasn't as strong as the other two. I'd miss all her facts, the ukulele, the taxidermy, the talks of zombie apocalypses, and all the laughs. We had an amazing run.
So, essentially, Kendall is like The Bachelorette's Dean without the immaturity and boyish face - the lead loved laughing with them, but a more serious bond between them just wasn't there. Seeing as the ladies of The Bachelor seem to universally love Kendall, she must have a very amiable personality, which would only benefit her in Paradise.
In an appearance on the Will You Accept This Ride? YouTube series, Kendall also mentioned that experiencing heartbreak on the show helped her grow more open to love overall.
I had reached a point during the entire journey where I had learned so much about myself in relationships, and I did feel like I could've opened up a little bit more, and I wanted to open up a little bit more. But I don't know - given the situation, if love could be a formula in some ways, I feel like I learned how to open myself up for the next person. It's one thing to say you have walls and another thing to actually discover them and to be able to, you know, get rid of them.
Hmm, if those walls are tumbling down, what better way to celebrate than with a stint on Paradise?
With the majority of Bachelor in Paradise's men likely being on the upcoming Bachelorette season, we still have a long way to go until the new cast is announced. But I think it's safe to say that Kendall may have a spot in that group!