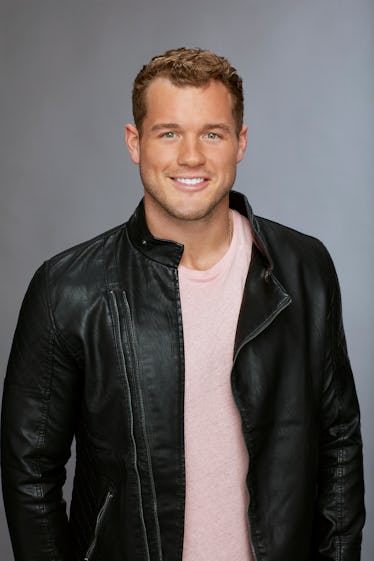 11 Tweets From Bachelor Nation That Will Leave You Campaigning To See Colton As The Next Bachelor
ABC/Craig Sjodin
Hometowns week on The Bachelor or The Bachelorette is typically a dramatic turning point in one's journey to a potential engagement, and last night's episode of Becca's season proved to follow the show's trend. Colton ended up getting sent home after Becca met his family in Colorado, but more importantly spoke to Tia — who admitted she still had a thing for her former flame. Now that he's out of the running, will Colton be The Bachelor? Fans of the sensitive football pro are hoping he'll be the one handing out roses soon enough.
Colton's Bachelorette stint was a long one consdering he made it to the final four, but it wasn't without its hurdles. He hit it off with Becca pretty much immediately and admitted early on that he had a short-lived romance with Tia Booth prior to being cast. Tia happened to be a finalist from Season 22 of The Bachelor who competed for Arie's heart alongside Becca. Yes — the Bach world is that small and sometimes love interests overlap and complicate things. Anyhoo, Tia and Colton assured Becca that their fling was in the past, but Tia made a second appearance on Monday night's episode to reveal she couldn't exactly shake her feelings. This revelation prompted Becca to question her relationship with Colton, and thus, he was sent packing before next week's fantasy suite spectacular.
Now what? It seems like Bachelor Nation would be thrilled to see Colton get leading man status on the next season of The Bachelor.
Sure — Colton makes sense as the next Bachelor, but he's already signed up for ABC's summertime spinoff, Bachelor in Paradise. Colton has been confirmed for Season 5, as has Tia, so viewers should prepare to see the star-crossed pair meet again on the Mexico shores in August. Photos of them allegedly on a date in Paradise were actually leaked in June, so their er, reunion, should come as no surprise to those following this saga closely.
Tia and Colton's exact relationship status is unknown at the moment, so a possible Bachelor position isn't out of the position for him. If ABC follows past shooting schedule patterns, Season 23 of The Bachelor will probably kick off this fall and the next leading man will be announced in the next few months. Choosing a beloved contestant from a recent season is the usual casting route for this show, although viewers are still awaiting the fate of three Becca suitors — Garrett, Blake, and Jason — at the moment.
Last night, viewers got the chance to go home to Colorado with Colton to meet his family and continue to see his soft side, as he showed Becca the work he does with his Cystic Fibroris foundation.
"Everything I've seen in Colton, just in his actions, I could see a life partner, a teammate. I'm falling for him," Becca commented on Monday night's episode, prior to learning the truth from Tia and deciding not to move forward with him.
If Colton makes a good impression on Paradise and does get the chance to be the next Bachelor, I'm pretty sure the majority of Bachelor Nation won't be disappointed.