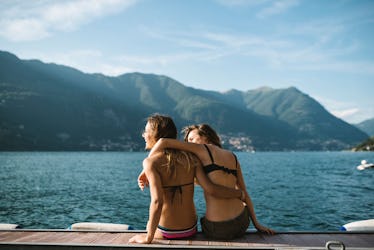 Why Your Cousin Is The Best Person In Your Life, Since Day One
Your cousin has been your best friend growing up, and since then, nothing has changed. Whether you were causing mischief on the annual family beach vacation, building forts in your living room, or prank phone calling your crushes, your cousin has truly been your ride or die. Every memory shared with her points to why your cousin is the best person in your life, and you really don't know what you'd do without her.
Sure, your cousin sort of had first dibs on your friendship, but you wouldn't have it any other way. Even if she wasn't your family, you two would still connect, and that says a little something about how up to par their friend skills are. If you ever need honest advice or someone to listen without waiting for their chance to speak, your cousin is the answer.
Keeping your cousins slash BFF close as you get older is so important and beneficial. She is that little reminder of who you are, even when you feel like you've lost sight of yourself. Let's be real — your 20s is going to be a roller coaster of ups and downs. With your cousin by your side, the world seems a lot more conquerable. This gem contributes to helping you live your best life in more than a few ways.