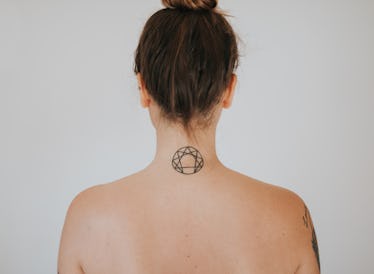 7 Seemingly Harmless Things You Do Every Day That May Be Causing Your Lower Back Pain
I can't tell you how many times I've just been going about my day, doing nothing physically taxing at all, but have still had to very painfully ask myself, uh, why does my lower back hurt? Yes, sometimes my back aches like I took a 10-mile hike uphill while holding a boulder above my head, when in reality, the pain is seemingly coming out of nowhere, and I can't place the cause of its discomfort at all.
I know for a fact I'm not alone in this. According to The American Chiropractic Association, lower back pain is one of the main causes for missing work, and an estimated 80 percent of working Americans say they've struggled with lower back pain at some point in their lives. Moreover, back pain is one of the main causes of disability worldwide. That's a lot of achin' backs, my friends — a lot.
While I often associate lower back pain with doing something major, like pulling a muscle while trying to lift a couch, it turns out there are a lot of everyday habits and tasks that can both cause and exacerbate the weakness and pain of the lower back. Here are a few to consider as you go about your day so you can minimize the pain as much as possible.