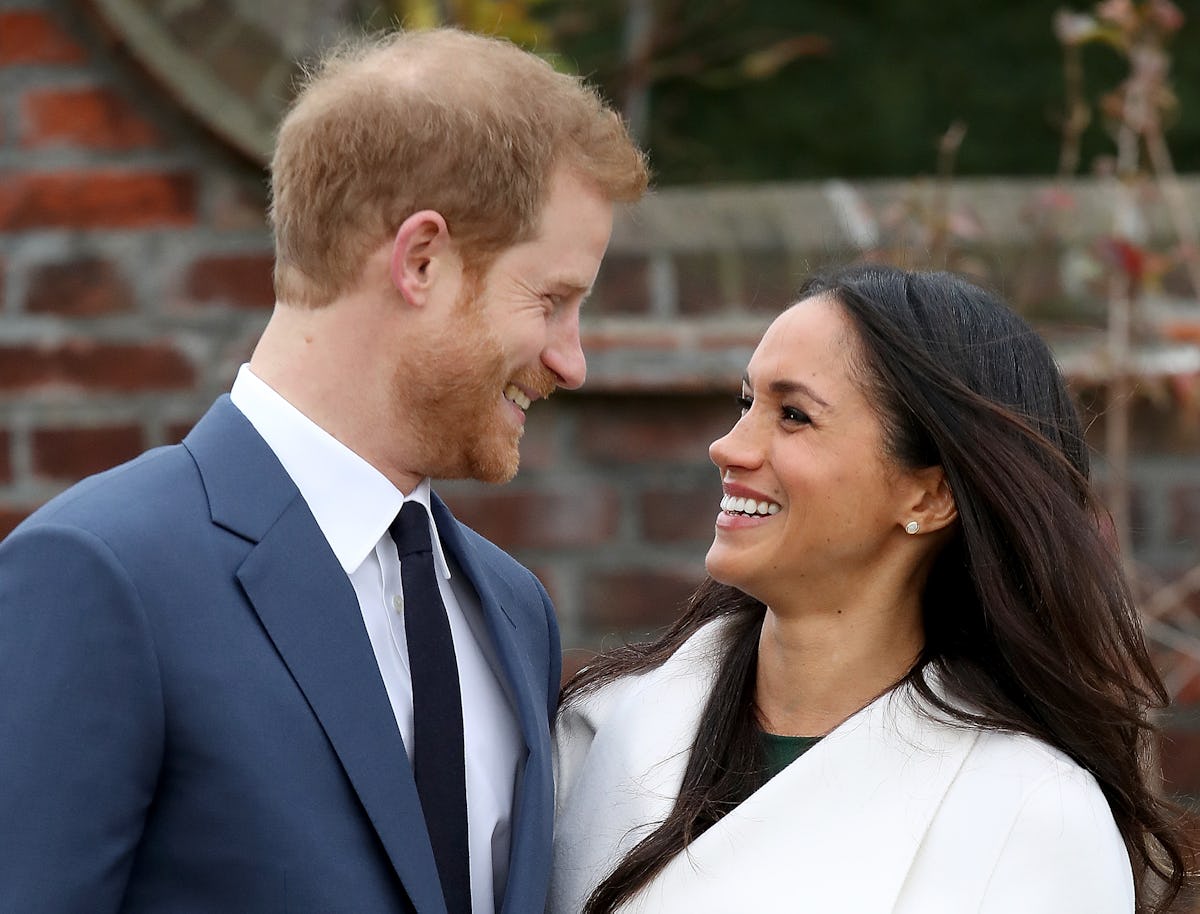 The 'Harry & Meghan' Lifetime Movie Finally Cast Princess Diana & She's Perfect
Chris Jackson/Getty Images Entertainment/Getty Images
In the upcoming Lifetime movie about Prince Harry and Meghan Markle's romance, I'm still pushing for a scene of Meghan bonding with Prince George and Princess Charlotte while Harry talks about her nearby with Wills and Kate. However, what I didn't anticipate about Harry & Meghan: A Royal Romance (previously subtitled as The Royal Love Story) was Harry's mother Diana having a role. Actresses playing Princess Diana and Queen Elizabeth II in the TV movie have been confirmed, so in honor of the daunting task of joining the ranks of fictional Dianas, who's playing Princess Diana?
While actress Maggie Sullivun is locked to play the Queen, New Zealand actress Bonnie Soper will appear as Diana. Based on her IMDB credits, Sopher has mainly done work in New Zealand, where she's best known for her part in the country's drama series Filthy Rich. Her role in the Lifetime movie seems to be her big American TV debut, and news of her casting suggests that the movie will include flashbacks of a young Harry with his mother. Perhaps A Royal Romance will show Harry opening up to Meghan about the traumatically sudden loss of Diana, and that will cue Soper's appearance in the film.
While we've seen behind-the-scenes photos of the actors playing Harry and Meghan, Lifetime has already released officials photos of Soper and Sullivun in costume. Speaking as a total fangirl of the royals, I think the look of the Queen is laughable, but Soper's physical similarity to Diana is definitely notable.
Something about her eyes in this photo is scarily reminiscent of the real-life princess, and fans have already found a picture of Diana in blue to compare the two women's features.
On her Instagram account, Soper recognized the casting announcement, writing, "Words can't describe."
Although it wasn't exactly newsworthy, one of the 2011 TV movies about Prince William and Kate Middleton's romance also found a way to incorporate Diana. While the Lifetime movie William & Kate didn't cast an actress to play the princes' mother, the lesser-known Hallmark movie, William & Catherine: A Royal Romance, took on Lesley Harcourt to be the People's Princess.
In a voiceover, the movie trailer reenacted the part of Diana's famous 1995 interview in which she said she advised William to protect those he loved in life. Harcourt also appeared in a flashback alongside a young actor playing a toddler William.
As the 20th anniversary of Diana's 1997 death approached last year, Harry was extremely vocal about finally attending counseling sessions regarding his feelings on the loss of his mother. Speaking in an April 2017 podcast interview, the prince revealed:
I can safely say that losing my mum at the age of 12, and therefore shutting down all of my emotions for the last 20 years, has had a quite serious effect on not only my personal life but my work as well. I have probably been very close to a complete breakdown on numerous occasions when all sorts of grief and sort of lies and misconceptions and everything are coming to you from every angle.
I wouldn't be surprised if Harry & Meghan: A Royal Romance used these admissions as inspiration for how to include Diana in the plot. I don't think an American cable network would veer into the dangerous, potentially offensive territory of trying to fabricate the boys' last conversation with their mom or their reactions to her death. However, the production team creating an innocent flashback of a young Harry with Diana could sweetly emphasize just how proud the actual Diana would be of both of her sons in their current relationships.
Given the surprise of Diana being included in the film, perhaps this is also a hint that other real-life stars, such as Meghan's Suits castmates, will become characters in the movie. Of course, I still just want confirmation of actors playing the royal niece and nephew, but for now, I'll settle for the perfect physical resemblance of Soper to Diana.
Harry & Meghan: A Royal Romance continues filming in Vancouver. The finished product will air in the spring on Lifetime, likely ahead of the actual couple's May 19 wedding.