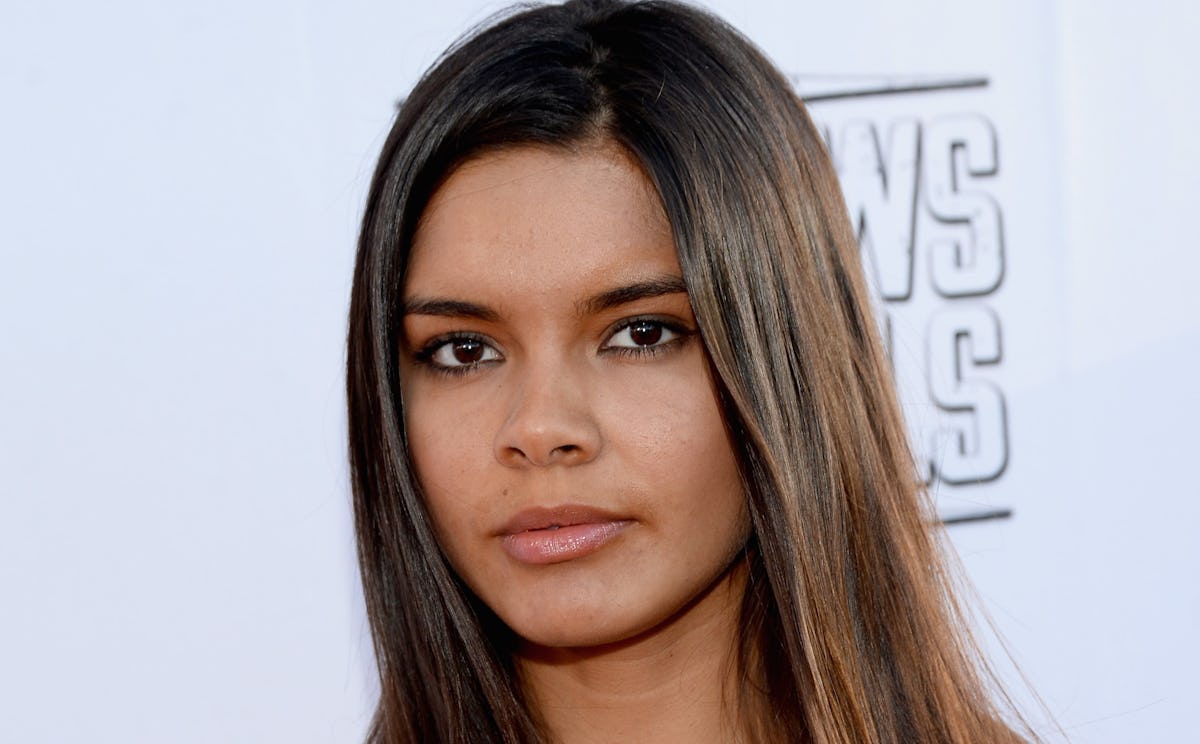 Justin Bieber Is Reportedly Dating This Actress & Fans Can't Handle It
It's been a minute since the latest speculation about who Justin Bieber is dating, but there's a new rumor floating after he was spotted out with an actress this week. So, who is Paola Paulin? Here's what we know about the 26-year-old model/actress who Bieber is reportedly dating.
Paulin is perhaps best known for co-starring with Dwayne Johnson on HBO's Ballers, playing Michelle. She was born in Mexico, raised in Colombia, and graduated from Pontifical Bolivarian University with a degree in International Business Management.
In 2012, Paulin signed with Elite Modeling Management and has appeared in print campaigns for Skechers, L'Oreal, and Kohl's, walked fashion runways for a variety of shows, and appeared in commercials for Coca-Cola and State Farm. Paulin was also the face of the Nassau Paradise Island Tourism Board.
Paulin and Bieber were first seen in public on Sept. 27, attending a church in Beverly Hills. At the time, a source told Us Weekly: "They met earlier in the day and he insisted she go to church with him. After church, there was paparazzi outside so they snuck away from them and had an intimate, private date."
People magazine reported that Bieber and Paulin were again seen together on Oct. 4, attending church and on a date at the Chateau Marmont, with pics of the two landing online.
Us Weekly reported that, according to a source, Bieber and Paulin are dating and "They're totally smitten with each other."
Bieber, you may recall, canceled his Purpose Tour in July, explaining to fans on Instagram at the time the reason why:
I'm so grateful for this journey with all of you.. I'm grateful for the tours but most of all I am grateful I get to go through this life WITH YOU.! I have let my insecurities get the best of me at times, I let my broken relationships dictate the way I acted toward people and the way I treated them! I let bitterness, jealousy and fear run my life!!!
He added:
I'm VERY aware I'm never gonna be perfect, and I'm gonna keep making mistakes but what I'm not going to do is let my past dictate my future.. What I'm not gonna do is be ashamed of my mistakes. I wanna be a man that learns from them and grows from them.!! I want you all to know this tour has been unbelievable and has taught me so much about myself ... I want my career to be sustainable, but I also want my mind heart and soul to be sustainable. So that I can be the man I want to be, the husband I eventually want to be and the father I want to be.
Bieber's manager, Scooter Braun, explained why the singer quit his tour, telling the Wall Street Journal: "It was worse than people realized. I failed him day after day. We were living in hell because he was in such a dark place... I have inconveniences, and other people have problems. Mine feel important, but they're not. They're not life or death. Justin's stuff got to a point where it was a problem."
Twitter has been lighting up with fan reactions to the latest Bieber dating reports, with many questioning the media. One fan noted: "the media seriously think Paola is Justin's new girlfriend just because they went to church twice."
Another fan added: "Media says Justin is in love again with Paola because she looks like Selena smh when will they stop."
This fan weighed in with thoughts on this rumored relationship, tweeting: "Paola is a mix of Kendall and Victoria Beckham to me, she's pretty. a tad bit older than Justin but he doesn't seem to mind lol."
What do you make of the latest Bieber dating reports?
Check out the entire Gen Why series and other videos on Facebook and the Bustle app across Apple TV, Roku, and Amazon FireTV.