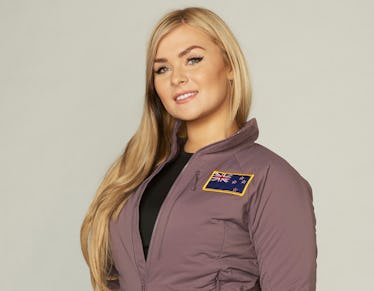 5 Things To Know About Ally From New Zealand Before 'Bachelor Winter Games' Airs
You know how the first few weeks of The Bachelor are dedicated to figuring out which girl is which and, in the case of this year, which Lauren was which? I have a feeling that the first day or so of Bachelor Winter Games will be just like that. There are plenty of blonde foreign contestants competing on the spinoff series, and I'm still trying to get their names straight. Focusing on a particular blonde contestant from one of the more long-running foreign versions of the franchise, I have to ask: Who is Ally on Bachelor Winter Games?
The 24-year-old competed on Season 3 of The Bachelor New Zealand, but originally comes from England, having moved to New Zealand when she was only 19. Finishing the season in ninth place, Ally seems to be the equivalent of girls like the current U.S. season's Jenna and Maquel — they're around for a decent amount of time, but they're really just background players who come out of the experience as everyone's best friend.
Still, she ended up on Winter Games for a reason, and I'm determined to figure out why we should be excited for her appearance on the show. Here are five notable things to remember about Ally before Bachelor Winter Games premieres on Feb. 13.