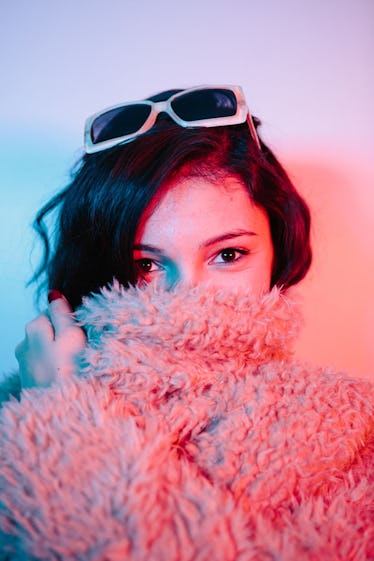 10 Relatable Struggles You Face Working In An Office That's Always Cold
"Is it cold in here?" That's usually what you're asking yourself on any given day of the week when you walk into your office. You're not really worried that it's the Monday after a relaxing weekend and you have a ton of work to do. You're rather questioning whether or not your sweater, blanket scarf, and cardigan will keep you warm, because that's just life when your office is too cold.
It's hard to concentrate when your body feels like it's sitting in a tub filled with ice. You find warmth in the oddest places, and I mean as awkward as standing next to the printer while you run 100 copies and touch each warm pages. The struggle is all too real.
How did you not notice these arctic temps when you interviewed for this job? It could have been your nerves keeping you warm, but now that you sit in these seemingly below-zero temps every single day, you use more than nerves to keep toasty. Obviously, you need to make money, so you endure the cold each week. Keeping your financial ducks in a row is a breeze when your office is a frozen pond. (Sorry, too soon?) If even the thought of your office gives you the chills, you know these 10 struggles to be the stone cold truth.