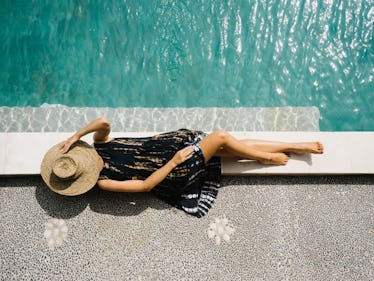 Millennials Who Love To Travel Are So Tired Of Hearing These 5 Things
Being a millennial myself, I feel pretty qualified to say that a majority of our generation is in love with traveling. Sure, not everyone gets excited about packing a carry-on bag, rushing to the airport, and scoring passport stamps — and that's perfectly OK. But there are a lot of wanderlusters in our generation who would willingly purchase one-way plane tickets and never stop seeing the world. They would hop from one dreamy destination to the next, collecting stories and going on excursions along the way. Are you one of them? If so, you know that rush all too well and that, when you love to travel, you tend to hear a few things on the reg.
Normally, these things you hear are statements and questions about your travel habits. They get thrown into your ear around the same time you book a trip or post an adventurous picture on social media. They might come from your mom, older sister, best friend, or a random follower who doesn't quite understand why and how you spend so much time exploring other continents. Every comment makes you equally want to explain yourself and roll your eyes.
Truth be told, you're tired of justifying your passions and actions. You're learning to ignore the messages like, "We get it. You studied abroad," or "Do you only travel for the #content?" Those people simply don't have the same love for traveling as you, and will likely always be wondering these five things.