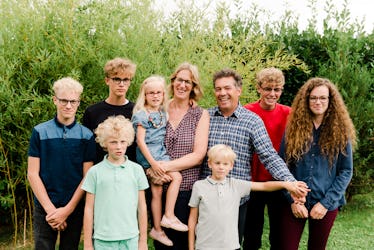 If You Come From A Big Family, These 8 Things Are All Too Relatable
Coming from a big family truly makes you realize just how big the world is. You look around at all of your aunts, uncles, parents, cousins, and grandparents and register that your huge chunk of familiar faces is only a microscopic fraction of everyone else in the world. Nonetheless, when you come from a big family, you know so many things to be true.
Your family is the most dynamic thing ever. It can be a bit much to keep up with the various personalities, but since you're born into it, you're so used to it by now, and wouldn't trade these people for the world. Families come in all sizes and having a huge one comes with its own cycle of fun and headaches. You know, the key things that sum up the whole idea of family.
Your big family could fill up an entire room and still have cousins to spare. You wouldn't have it any other way, but having a big family comes with its own playbook. There's a method to the way you guys do things, and anyone with a large fam bam can agree. So, if your family could practically be its own football team, you've most definitely touched down into more than one of these predicaments.