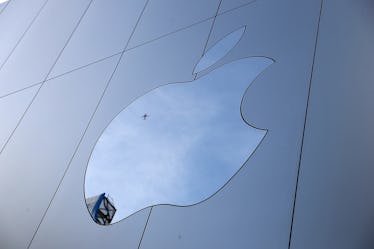 Apple's Group FaceTime Feature Is Apparently On Hold, So You'll Have To Wait
Justin Sullivan/Getty Images News/Getty Images
At the Apple Worldwide Developers Conference in June, the tech giant touted Group FaceTime as a new functionality that would be available across all Apple devices. Fast forward several months later and Apple seems to have hit a bump in the road. Apple will not be releasing Group FaceTime as part of the iOS 12 and macOS Mojave update coming in September. This begs the question, "When will Apple's Group FaceTime feature be released?" You'll have to wait.
Apple's Group FaceTime was slated to make its debut in September, but it's been put on hold for a while longer, according to 9to5mac, which shared release notes for the new iOS 12 which announced the delay. Apple's Group FaceTime feature for iPhone, iPad, and Mac was supposed to be included in the release of iOS 12, a new software update for iPhones and iPads, as well as macOS Mojave, a software update for MacBooks, in September. With August nearly halfway over, it seems Apple is not ready to unleash the new FaceTime feature just yet.
The functionality allows users to chat with up to 32 people at once and should be released sometime this fall, according to 9to5mac. Developer and 9to5mac contributor Guilherme Rambo sent out a tweet on Monday, Aug. 13 indicating that Apple's Group FaceTime feature was taken out of the iOS 12 release.
"Group FaceTime has been removed from the initial release of iOS 12 and will ship in a future software update later this fall," Apple said in its latest developer release of iOS 12 software, shared in a tweet by Rambo.
An exact release date for Apple's Group FaceTime not been given. Hopefully, Group FaceTime will actually be available sometime this fall and that's not some arbitrary timeframe. Honestly, the idea of a 32-person FaceTime call sounds overwhelming, but that doesn't mean I don't want to at least try it. If you can't wait to try it out, download Snapchat. The social media app will let you Group Video Chat with up to 16 other Snapchatters. That's not nearly as many as 32 people, but at least its half.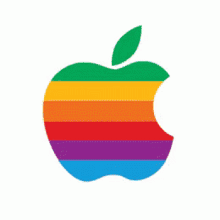 The delay of Apple's Group FaceTime echoes that of Apple's AirPlay hang up. The wireless streaming technology was originally slated to be included in the launch of iOS 11 in 2017, according to CNBC. AirPlay 2 didn't launch until June, nearly a year after it was expected to be released.
Apple isn't letting this hiccup hold them back. According to CNET, Apple plans to release a new model of the iPhone sometime in early September, and most likely on a Tuesday or Wednesday. Apple is also reportedly working on an upgrade to AirPods. According to Bloomberg, the wireless Bluetooth headphones will be water resistant in the rain and feature noise-canceling technology.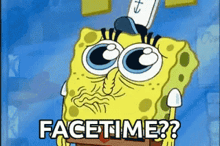 For now, stay tuned to see when Apple may be releasing the Group FaceTime feature. It would be really great if it happened before the holiday season. That way, I could knock out my Thanksgiving morning phone calls to all of my family members in one fell swoop.