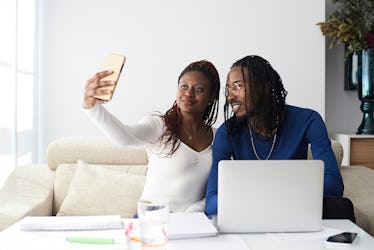 7 Women Reveal Why They Ended Their Casual Relationships, Even Though There Was Nothing Wrong
Casual relationships can be super fun under the right circumstances. If you're not looking for something serious at the moment, a casual relationship might be a great chance to connect with someone without commitment. Still, sometimes our needs or our partners needs change during a relationship, and it's important to ask when should you end a casual relationship.
Maybe you love only seeing your beau once a week because it frees up time to go bowling (am I the only one who thinks bowling should be a Monday and Wednesday activity?). Maybe you like knowing if you met someone you wanted to settle down with and, it would be easier to explain to your current partner that you want to end things. Maybe you love that you don't leave your toothbrush there because you like using your partner's — some people spring for fancy toothbrushes, and I'll never be one of them, but I like to know how the other half lives. If these things are true, your casual relationship could be working for you. But maybe it's not, and you're not alone in wanting to stop seeing someone casually.
I've spoken with seven women who have been in the same position as you, and they gave some advice on how to know when the time is right to end a casual relationship. Read on to hear true stories of how these women came to the decision to end it once and for all.