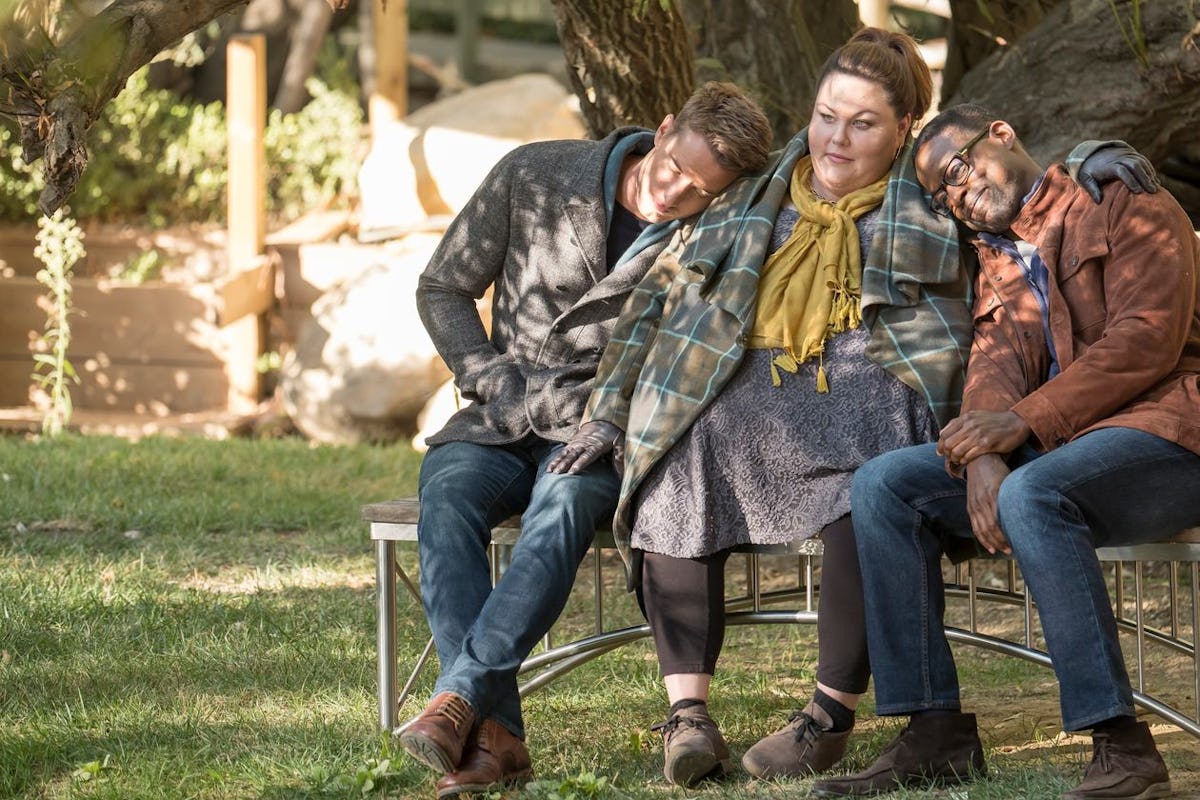 There Are Only 3 Episodes Of 'This Is Us' Left This Season & We're Heartbroken
Before This Is Us went on its Olympic break, fans were understandably quite a mess. The show aired two heartbreaking episodes in the span of one week, but the teaser for the upcoming episode on Feb. 27 suggested that This Is Us would veer away from Jack's death and explore other points of his timeline. With this in mind, we have so many questions about where the end of the season will take us before new plotlines are introduced in Season 3. But to start off, when is the This Is Us Season 2 finale?
As seen in Season 1, Season 2 only consists of 18 episodes. Thanks to the show's long holiday break and current hiatus, it almost doesn't feel like we'd be anywhere near this endpoint, but "The Car" marked Number 15 of the season. When This Is Us returns on Feb. 27, only two episodes remain after that night, and the season finale will air on Tuesday, March 13 at 9 p.m. ET on NBC. Then, our six-month void of no This Is Us kicks in until the blessed return of the fall TV season in September.
Luckily, the promo for the show's last three weeks has plenty of hints about what the rest of Season 2 will cover.
While it looks like we'll get to relish in the little Big Three's story after seeing Jack's traumatic death, the circumstances surrounding Deja's return to Beth and Randall ought to be discussed. Kate and Toby will also throw their bachelorette and bachelor parties, so perhaps the finale will consist of their long-awaited wedding, aka another opportunity to cry over Jack not being there.
Most interestingly, viewers will also learn more about Jack's experiences in the Vietnam War alongside his brother. Milo Ventimiglia has also assured fans that Jack's appearances on the show are far from over and that there are several more facets of his story to share. Speaking to Entertainment Weekly about moving forward from the storyline of Jack's death, he said:
This is Episode 14, so that's only the 32nd hour we've ever known this family. So now, if Jack died in 1998, when the kids are 17, there's still a lot to know — different sides of him, what made him, what shaped him, what inspired his romance with his wife, what happened with he and his brother in war…. That we've invested as much as we have as an audience in 32 hours is pretty remarkable. There's a lot of life left in him — even in death, there's a lot of life left in Jack.
As Season 3 is expected to introduce more of Rebecca and Miguel's backstory as a couple, I would also love to see plenty of paralleling stories about Jack and Rebecca's early relationship soon. We know that they met while Rebecca was performing at a bar and Jack was attempting to rob the establishment, but other than that life-changing eye contact from across the room, we don't really know what carried them from that point to their wedding day.
Additionally, although Jack's alcoholism had nothing to do with his death as the season premiere vaguely suggested, we may also see points of Jack's life when he first realized he may have had a problem. His addiction emerged in full force when the kids were little and then again when they were teens, but were there earlier moments where his problem affected other elements of his life? The full exploration of this may not come until Season 3, but we also have Kevin's own addiction and its impact on the rest of the family to consider as we approach the Season 2 finale.
At this point, we don't have many specifics about the finale's plot, but it's bound to set the biggest points of Season 3 in motion. This Is Us returns on Tuesday, Feb. 27 at 9 p.m. ET on NBC.