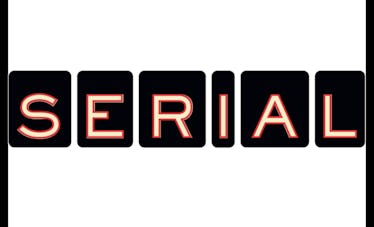 'Serial' Season 3 Has A Major Change That Will Make Fans So Happy
Serial Podcast/Facebook
Serial became a podcast phenomenon when it premiered back in 2014 as a spinoff of the already popular This American Life. The true crime's first season investigated the murder of 18-year-old Baltimore student Hae Min Lee and the conviction of her boyfriend, Adnan Syed. Narrated by co-producer Sarah Koenig, the compelling story took hold of the zeitgeist and audiences everywhere. While the first two seasons focused on individual cases, the upcoming third will go in a different structural direction. When does Serial come out? It's debuting sooner than you might think, but expect some changes when it returns.
The first two episodes of Serial Season 3 are due for a Sept. 20 release and a new episode is slated to arrive each Thursday to follow. This year's installment will take a wider look at the criminal justice system through an investigative lens and will center on a handful of stories as opposed to a single focus. Sarah Koenig teamed up with Ohio native and former This American Life fellow Emmanuel Dzotsi to give listeners in-depth access.
"This season, we tell you extraordinary stories of ordinary cases. One courthouse, told week by week. You'll see what we saw, from the inside," Serial's official Twitter shared.
"I don't think we can understand how the criminal justice works by interrogating one extraordinary case," Koenig explains in the trailer for the upcoming episodes. She goes on to say:
Ordinary cases are where we need to look. This season of Serial we do just that. We take a look at the entire criminal justice system. A year inside the criminal courts in Cleveland, Ohio. We chose Cleveland because they let us record. Everywhere. Courtrooms, back hallways, judges chambers, prosecutor's office. And then we followed those cases outside the building into neighborhoods, into people's houses, and into prison. Every case we looked into, there came a time when I said, 'Wait this can't be happening.' And then it did.
Serial became an important cultural element in shining a light on possible injustices, but the true crime genre has become a crowded one over the years. With buzzy Netflix docs like Making a Murderer and The Staircase, shows like Dateline consistently airing, and other popular podcasts popping up all the time, it will be interesting to see how a Peabody-winning gamechanger like Serial can roll with the tide and break new ground. Heading inside an American criminal courthouse to spotlight so-called "ordinary cases" might just be the way to secure a captive audience. Sarah Koenig has a point — the Adnan Syed case was atypical. Maybe it's time to highlight the rule, and not the exception.
This American Life's Ira Glass endorsed the new installment via Twitter, calling it "thrilling" and "ambitious."
When asked about why she decided on a fresh concept Serial's next chapter, Koenig told Elle:
One answer is that… we did season 1 and it was about this case and, in some ways, it was a story about: Did this person do this or did they not? A more interesting question to me was: What is this trial and what does it mean and how is our system working?
Perhaps listeners will get some answers to that question when Season 3 premieres Sept. 20.