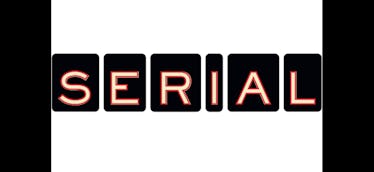 Everyone Is Cheering For Adnan Syed Getting A New Trial, & The Tweets Are Amazing
Serial Podcast / Facebook
With the March 29 announcement that Adnan Syed, whose conviction for the 1999 murder of his ex-girlfriend, Hae Min Lee, was at the center of the first season of the hit true-crime podcast Serial, was getting a new trial, people started freaking out. Everyone and their grandmother had an opinion about the truth behind the murder case, and so it's not surprising that the tweets about Adnan Syed getting a new trial are cheering this decision.
On March 29, the Maryland Court of Special Appeals, the second-highest court in the state, upheld a lower court's ruling that Syed's lawyers in the original 2000 trial were ineffective, according to NPR. The three-judge panel ruled that the lawyers' "deficient performance prejudiced Syed's defense," in particular for failing to call a specific witness, Asia McClain, who could have potentially provided Syed with an alibi for the murder. The original defense team also failed to question cell phone tower evidence that was used by the prosecution to put Syed at the scene of the crime, according to NPR. Syed was convicted of first-degree murder in the killing of Hae Min Lee and was sentenced to life in prison plus 30 years, a conviction that was vacated in 2016, opening the possibility for a retrial.
And now, a lot of people who have been following the case are cheering to see Syed finally receive a fair trial.
A lot of people noted that they didn't have a hard and fast opinion on whether Syed was innocent or not — but they did think that he hadn't gotten a fair trial.
No matter what you think of a specific case, it's true that we should always be cheering for justice.
Prosecutors could still appeal the latest ruling to the state's Court of Appeals to prevent a retrial. But considering that two lower courts have already ruled in favor of a retrial, it might not be worth it. Maryland Attorney General Brian Frosh's office told The Baltimore Sun that it was reviewing the decision "to determine next steps."
Syed's case became famous after he was featured as the subject in the first season of Serial, which aired in 2014. The podcast raised questions about Syed's guilt and whether he had received a fair trial, and was a smash hit. The first season, which told of Syed's case, had been downloaded more than 175 million times and was the recipent of a Peabody Award, according to The New York Times. After Thursday's ruling, Syed's new lawyer, Justin Brown, credited the podcast with helping draw attention to the case and uncovering evidence that might free Syed. He said at a news conference on March 29,
Serial kind of shook the trees and that enabled us to get in contact with Asia McClain and bring her to Baltimore for the post conviction hearing two years ago ... Serial has also helped build this groundswell of support for us and for Adnan and for the case, and that has fueled these efforts and helped us to fight on as we have.
A large part of the rationale for the retrial hinges on the testimony of McClain, a fellow student of Syed's at the time of the murder who said she had seen him at the local public library at the time of the killing. Despite Syed's requests, his lawyer failed to contact or interview McClain, and her testimony was not included in his defense, according to the Times.
So what's next for Syed? With any luck, he won't have to wait too long for that retrial. From there, it's anyone's guess.