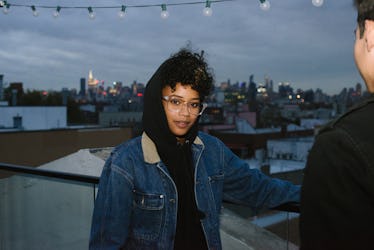 6 Things You Didn't Know About Your Love Language, According To Relationship Experts
If on more than one occasion, you've found yourself putting off work to find what kind of pizza topping your ex is, you've probably already taken your "Love Language Indicator." Of course, if you're not one for personality quizzes, or have never heard of Dr. Gary Chapman, you may be wondering" What's a love language? And is Postmates an option? (Spoiler: Getting presents is!)
"Love languages where popularized in 1995 by Gary Chapman, a counselor who identified certain themes in how clients where reaching to their partner's behaviors and their assessment of whether or not their needs where being met," Shula Melamed, MA, MPH, and well-being coach, tells Elite Daily. "He came up with five: Receiving gifts, quality time, words of affirmation, acts of service (devotion) and physical touch."
If you haven't yet found yours, there are dozens of free quizzes on the web to check out. And though love languages are often discussed in a romantic sense, it's important to remember Dr. Chapman developed this framework for all sorts of interpersonal connection including family, friends, and coworker relationships.
If you've found your love language but still have some questions, here are six things you should know about love languages.