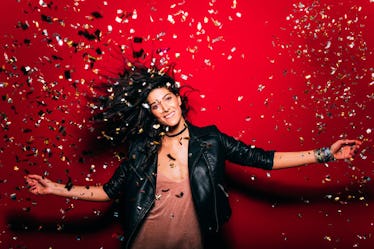 7 Things Your Bestie Wants Way More Than A Material Gift For Her 24th Birthday
Your favorite person is approaching the big 24, and as her bestie, you have to provide a top-notch birthday experience. Isn't that what best friends are for? You know her like the back of your hand, so you should already have a mental list of what your best friend wants for her 24th birthday.
It's cool if your list is on the shorter side, because your bestie is pretty low-key and doesn't insist on any material gifts. Turning 24 is an interesting age, because it's not like you've just reached the legal drinking age or hit your quarter-life. By 24, you've faced enough of your 20s to know that in order to make the decade worth it, your birthdays can't be marked with a big box that has a shiny red bow.
For your bestie, her gift from you shouldn't be able to fit in a box or gift bag. It shouldn't be an item she'll hang up in her closet and wear once or twice before she's on to the next thing. Your gift has to be something that has her so shook, she'll want to replay her birthday... until you top that gift next year. If you really want to make your bestie's birthday unforgettable, get her any one of these seven gifts.