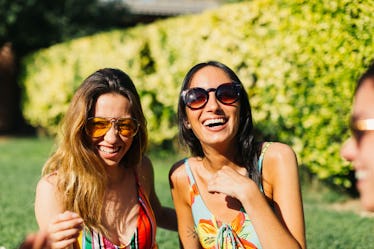 These Are The Best Plans To Make This Summer When You're Bored AF & Need To Shake Things Up
You and your best friend may have made a vow to each other to make this the best summer yet. However, you know how quickly you'll get bored of endless beach days, and a girl can only poolside lounge for so long, you know? You've exhausted the summer go-to's over the years, so now you're wondering what to do in the summer when you're bored AF and want to shake things up.
The summer comes with warm weather and a carefree attitude. You're down for any adventure that comes your way. The obvious choices are eating ice cream with friends while dipping your toes in the water. Last year, you probably floated into most weekends on an oversized inflatable while drinking a fruit smoothie. Those are still fabulous things to do this summer, but you're game for something different. Switch your schedule up with any of these nine ideas you may not have tried out for summer fun quite yet.
These unique activities are just different enough that it'll be like a new adventure to go on with your number one sidekick. So, get inspired, because you've waited all year for summer and you need to keep your promise to make it the best one yet.