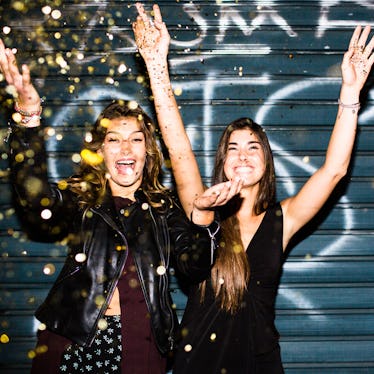 What The Single Girl Really Wants For Her 25th Birthday But Probably Won't Tell You
Turning 25 is going to bring on all of those quarter-life feels. But for any girl who's single, she may be facing it a little bit differently. So much happens by the time you reach 25, and if you're single, there's a lot of self-reflection going on. And while the crew may be pestering your fellow friend about what the single girl wants for her birthday, just know she is likely to leave a few things off of her list.
Most people would assume that a single girl wants to blow out all of her candles on her birthday and no longer be single. This couldn't be any further from the truth. When you're single and totally content with it, it may seem like you have to work twice as hard to rid yourself of the stereotypical expectations of being single.
Her main goal isn't to lock down a partner; in fact, she still likes to do so many things that don't promote the idea of being on the prowl. Feeling fulfilled and loved by friends is enough for her on her 25th birthday, but she still might be hesitant to reveal those birthday activities. Your main girl is likely to leave a few of her birthday wishes on the back burner.