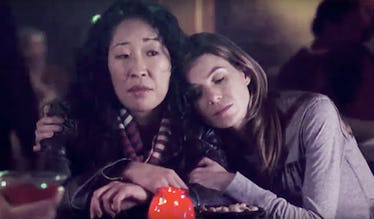 6 Things That Make A Friend "Your Person" & The One You Want To Go Through Life With
Grey's Anatomy blessed us all with one of the most spectacular, iconic, and badass friendships of all time. Meredith Grey and Cristina Yang's relationship was not only a best friendship; these ladies were true soul sisters. If you began watching the series with your best friend (aka, your IRL "person"), you know this relationship spoke to you on another level. Along with Meredith and Cristina, we cried into our pillows when they cried, and we laughed until it actually hurt when they had their silliest, happiest of moments together. If you've found yourself and your bestie watching the series while saying, "Seriously, same," far too many times, you know in your heart what makes a friend "your person" and the best gift you've ever received.
There is so much to be thankful for in life, and "your person" is surely at the very top of that list. She has inevitably helped you gain clarity in the toughest situations and hardships, and she will forever be cheering front and center as you make your biggest touchdowns in life. You've done and will continue to do the same for her, of course. Here are the six special things that truly classify a friend as "your person," and they'll make you want to hug your BFF literally ASAP. Shonda Rhimes, you've done good by us, and we will be forever grateful for our main ladies, Mer and Cristina.