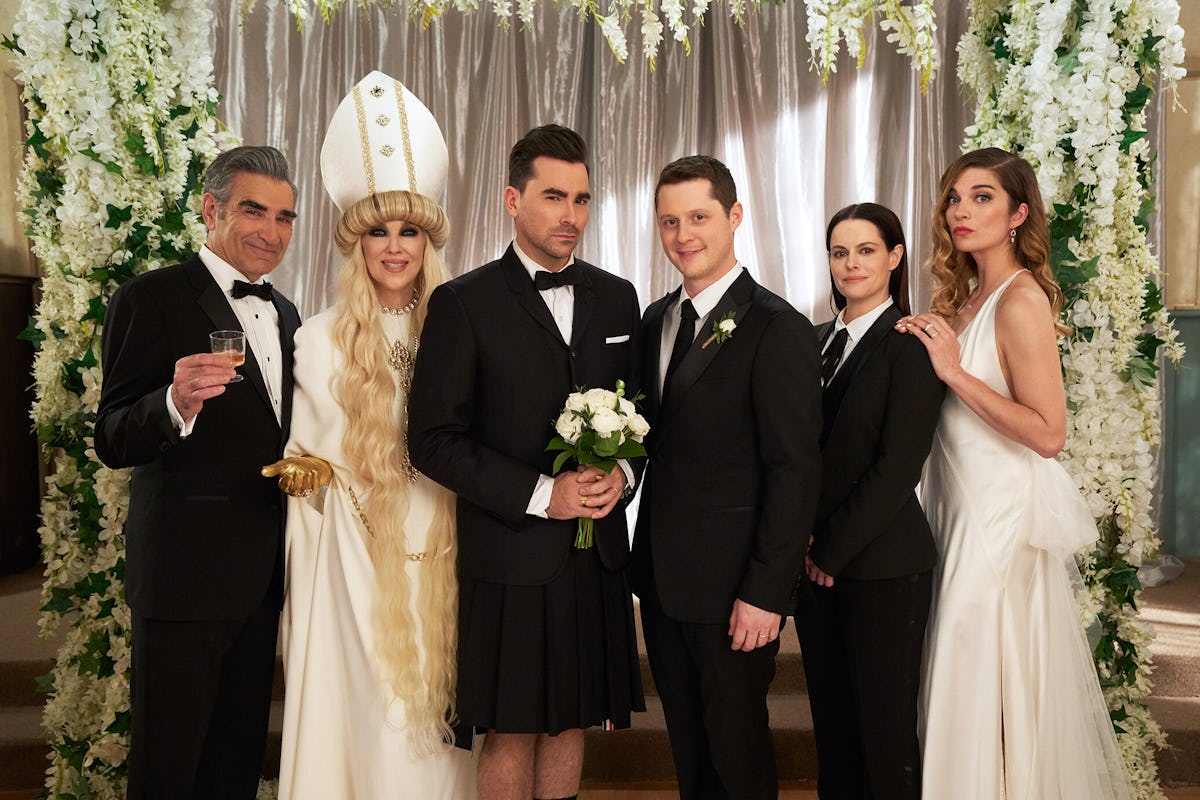 Here's What The 'Schitt's Creek' Cast Is Doing IRL After The Show's Ending
PopTV
When the Dan and Eugene Levy collaboration Schitt's Creek first started, no one involved in the project could predict it would become one of the highlights of their career. But six seasons and seven Emmy wins later, the show has become one of the most historic TV comedies of all time. Audiences are still streaming and marathoning the series as they discover it on Netflix. But since the show is now over, the cast has moved on. So, what is the Schitt's Creek cast doing after the series finale?
Even though Schitt's Creek turned the cast into household names, most of them had careers long before the series began. Eugene Levy (Johnny Rose) is marking 50 years as a working actor this year, for instance, and Catherine O'Hara's (Moira Rose) been doing that for nearly that long. Chris Elliot (Roland Schitt) also has a long and storied career, including David Letterman in the early 1980s, Get A Life in the 1990s, Everybody Loves Raymond in the aughts, and How I Met Your Mother in the early 20-teens.
Their co-stars are no slouches either. Emily Hampshire did double duty during Schitt's Creek, starring in both the Canadian comedy and the SyFy TV drama 12 Monkeys. Karen Robinson also worked on two shows at once, starring in The Frankie Drake Mysteries and recurring as Ronnie Lee. And Dan Levy of course did side stints, including hosting two seasons of The Great Canadian Baking Show.
Unsurprisingly, all of these actors have booked work since the series ended. Let's run down what's come out and what's coming up: