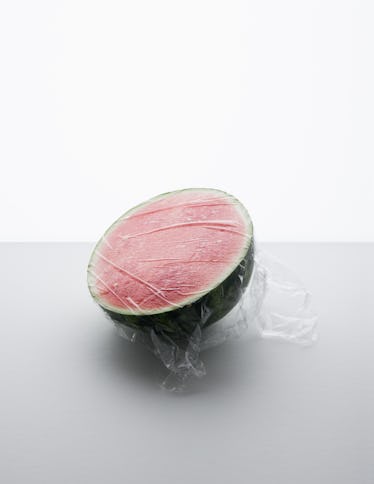 Here's Everything You Need To Know About Dental Dams, Because They're Literally For Everyone
I hate the dentist. I'll give a big "thank u, next" to pumice powder and fingers in my mouth. And don't even get me started on the flossing guilt-talk. Nothing about the dentist appeals to me, which is perhaps why it took me so long to learn about the inner workings of rubber contraceptive sheets, commonly deemed "dental dams." If you're wondering what's a dental dam or why it's pertinent to your sex life, you, my friend, are not alone.
The six-inch square sheets of latex, are used for protection during all kinds of oral sex — including Fellatio, cunnilingus, and, as Cardi B would say, eating a*s like soufflé. Invented in the 1800s as a tool for dentists to block the rest of a patient's mouth, the dental dam was "rebranded" as an oral sex contraceptive during the HIV epidemic in the '80s. In 1986, the device was cited in a New York Times article titled, "Women and AIDS: Discussing Precautions," one of the first major media outlets to give a little shout to the dam.
I spoke to sex educator McKenna Maness, the former education and prevention coordinator at The Santa Cruz AIDS Project (SCAP), about everything you need to know about dental dams.