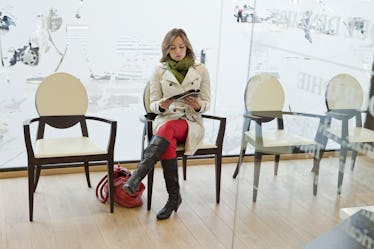 7 Things You Probably Don't Know About HPV But Definitely Should
Am I the only one who sat in a high school health classroom blushing in my seat while the teacher preached no glove, no love? Well friends, I'm here to tell you that little diddly is a string of words to live by, because the human papilloma virus (HPV) is the real deal. And FYI, just because you know what and how common it is, there are plenty of things you probably don't know about HPV that you might want to make yourself aware of. For example, if you've ever wondered can guys get HPV, you're not alone. New research is shedding light on that very question, claiming that the virus isn't exclusive to the female anatomy.
Science says one in nine men living in the U.S. currently has an oral HPV infection, underlining the notion that we all need to take precautionary measures and practice safe sex. Cosmopolitan reports that the study sourced these findings from a National Health and Nutrition Examination survey that examined adults between the ages of 18 and 69 between 2011 and 2014. Results showed that not only are men susceptible to the virus, but they're also at a higher risk for oral HPV 16, which causes roughly half of all oropharyngeal cancers.
Despite the many resources out there that discuss HPV in detail, unless you're actively looking for the facts, most of us only know the basics. Read on to discover a few facts you probably didn't know about one of the most common viruses.