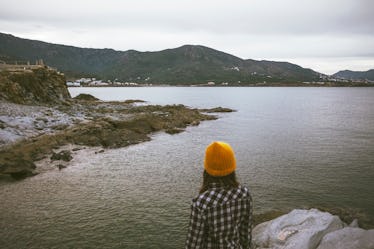 8 People Reveal What Happened To "The One That Got Away" & It's Such A Bummer
Sometimes, we don't realize the consequences of our actions until it's too late. This is often the case when it comes to partners that we really clicked with, but didn't end up with. Life is full of surprises, but it's also full of obstacles that can really get in the way of some relationships working out. The hardest part about dealing with these situations can be finding out what happened to "the one that got away."
Maybe you wanted a life of adventure and they wanted to settle down, or maybe you couldn't give them as much of yourself as you wanted and they met someone else. Maybe they're happily married with kids and living a seemingly idyllic life, or maybe they moved half-way across the world to work a dream job. Either way, knowing that you were with an amazing person who has since moved on can be a regretful burden.
But, I'm the type of person who likes to believe that things happen for a reason, and that there isn't just one single person waiting out there for you, but rather, plenty of compatible matches floating around. Some we meet and let go, and some we never even end up meeting. But nonetheless, in hindsight, it can still feel awful to think that a soulmate walked out of our lives. Here are eight reddit stories of lost love, so grab a box of tissues.