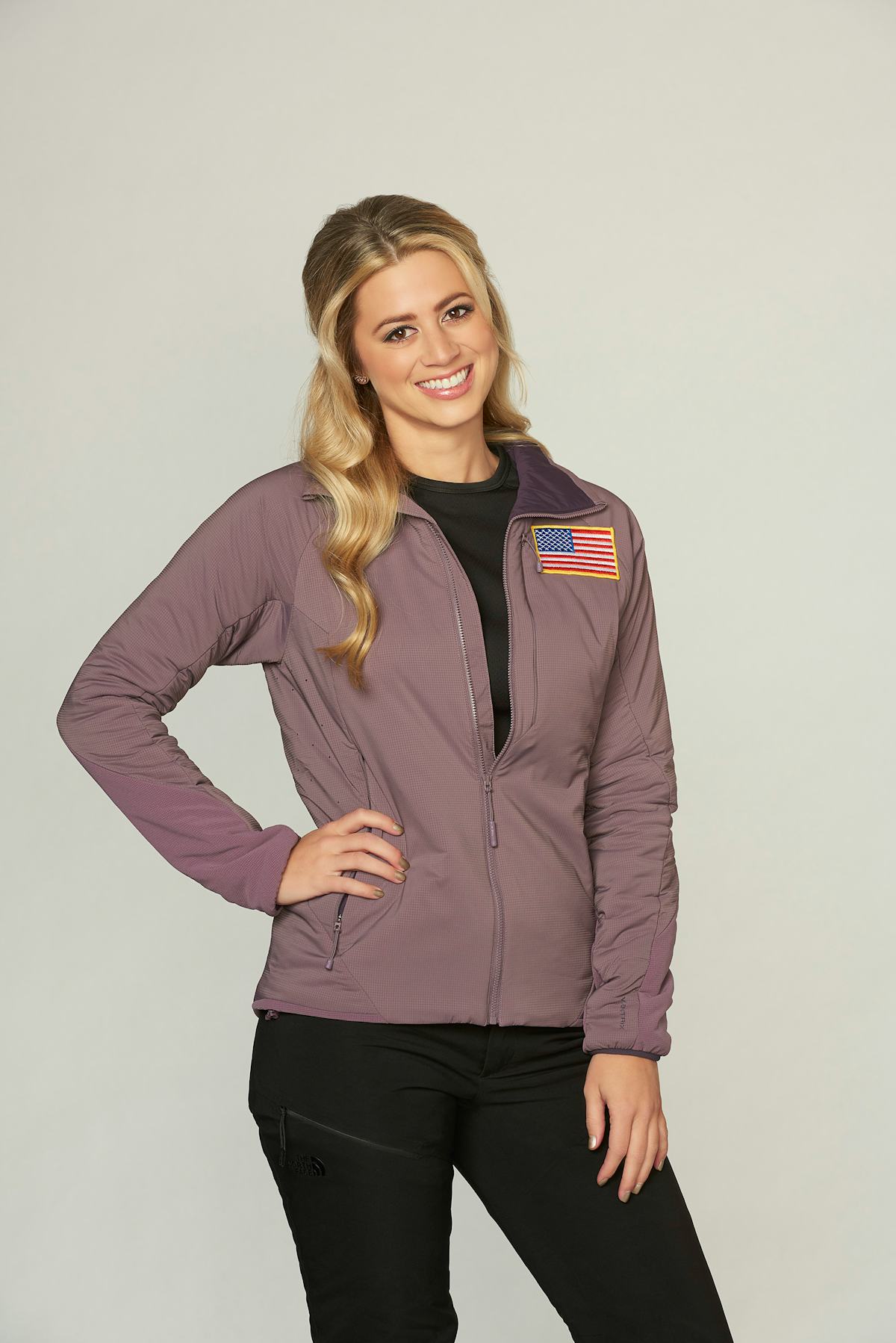 Lesley From 'Bachelor Winter Games' Has A Really Fun Job & You'll Definitely Be Jealous
ABC
If your dream job is traveling to breathtaking, exotic locations and writing about your adventures, then you're probably going to be a tad jealous of Lesley Murphy. Lesley, a Bachelor alum from Sean Lowe's 17th season, has quickly become a fan favorite on Winter Games and her job is just as cool as she is. So, what does Lesley from Bachelor Winter Games do? The contestant on the sporty spinoff is a travel blogger who has been all over the globe. Allow her to give you some serious inspo for your next great getaway.
Lesley is currently a travel journalist who runs her very own blog, The Road Les Traveled. The website is chock full of helpful tips, from taking the perfect photo to places to go if you're flyin' solo. The writer/photog has recs on where to stay, what to do, and even pack for a variety of destinations. Lesley also offers up lifestyle info on fashion, health, and wellness. The Arkansas native knows what she's talking about — Lesley's trekked everywhere, from Uruguay to Easter Island.
While traveling has been a passion of Lesley's, she wasn't always an influencer in the blogosphere. The 30-year-old shared in the About Me section of The Road Les Traveled,
To be honest, I always wanted to start a blog, but I wanted it to mean something to me… a passion project if you will. After graduating from UGA with a double major in Broadcast News and Psychology, I tried to get a job as a reporter, anchor, camera operator, anything. Not exactly willing to live in a small market, I then switched gears and started a life in politics.
Lesley landed in D.C. as a political consultant before heading to a reality TV stint on The Bachelor Season 17, coming in fifth while competing for Sean Lowe's heart. She then had her own change of heart career-wise, moving to Argentina for a year. This made her realize that starting a blog should be her next move. Kudos to her for following her dreams. Man, sleeping in a bubble under the Northern Lights sure looks magical.
In addition to exploring luxurious locales, Lesley found herself in Vermont for Bachelor Winter Games after taking a hiatus from the reality world. "I threw caution to the wind when I went on The Bachelor for the first time. I threw caution to the wind when I quit my job and started a travel blog. I threw caution to the wind when I did the surgery. Same with Bachelor Winter Games. It's like, yeah, I haven't been on TV in five years... Why not? I've done this before, I can do this again," Lesley said. "New year. New me. Why not?" The surgery Murphy refers to is a preventative double mastectomy she underwent after learning she carries the BRCA2 gene, a part of her story that she's been open about on the show.
We can't help but be inspired by her "why not?" attitude.
Lesley has already sparked a romance with Bachelorette/Bachelor in Paradise alum Dean Unglert on the series — the lovebirds went on a too-cute-for-words date on Thursday's episode. And it appears that the pair is still together following completion of filming. They reportedly went skydiving to celebrate Valentine's Day.
"I didn't watch Paradise and I didn't watch Rachel's season because I'm all over the world all the time. I didn't know much about Dean. I saw his cute little face and his big blue eyes and it kind of went from there," Lesley recently told ET. Hopefully the couple has many adventures ahead of them.
Lesley seems like an expert in the art of creating a picture-perfect expedition and we'll be sure to take her tips and tricks with us in the future.