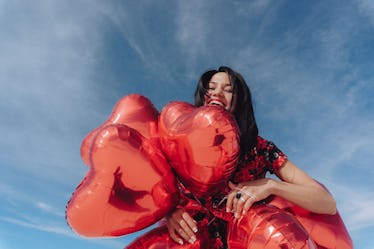 10 Trendy Gifts Millennials Actually Want For Their Birthday That You Probably Didn't Think Of
To someone on the outside looking in, they may not understand how millennials are able to send so many texts in the matter of a few minutes, the true hype about social media, their love for taking spontaneous trips, or their passion for spending money on unique experiences. It's all second nature to me or you, but it leaves other generations asking questions like, "What do millennials want for their birthday?" To those people, let me lend a helping hand, because the best and trendiest gifts on the market probably haven't crossed your mind quite yet.
From my own experience, I can tell you that anyone I know who wasn't born in or around the '90s doesn't understand the obsession with Polaroid cameras and avocado toast. I've had to explain light leaks and how being a social media influencer can turn into an amazing career a thousand times, if not more.
Sure, I could complain about having to respond to comments about my ripped jeans, or taking extra time before I eat to take a picture of my food. But, I'd rather get you involved in millennial culture, so that, if nothing else, you can pick out the perfect gift. Consider these 10 items to be trendy, tried, and true — and exactly what you need to buy for your millennial's birthday.