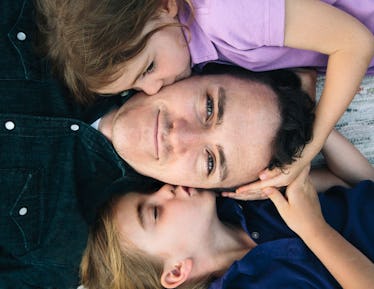 All Of The Things Your Dad Really Wants For Father's Day, But Might Not Tell You
Since you were a kid, your dad has most likely shown you how genuinely amazing and supportive a person can be. Even if you tried, you couldn't count with only two hands all of the times he was there for you and filled your heart with so much joy. And since he never asks for much in return, you need to start thinking about what Dad wants for Father's Day this year, because he likely won't tell you.
Dads are dope in that way. They give and give some more, because it's in their nature to be selfless and thoughtful. In an honesty, where would you be without those hilarious dad jokes and words of wisdom? As corny as those jokes may be, you wouldn't trade them for the world.
On Father's Day, your dad deserves to know that all of the little things he does on the reg never go unnoticed. You may not have a chance to voice it every day, but the endless love and respect you have for him can be represented in a gift. Let's be real — your dad was your first knight in shining armor, ready to save the day no matter what it entailed. On a day that should revolve around him, that impenetrable armor of his, and all that he does, get him a gift that proves you've been listening, even if he hasn't said much.