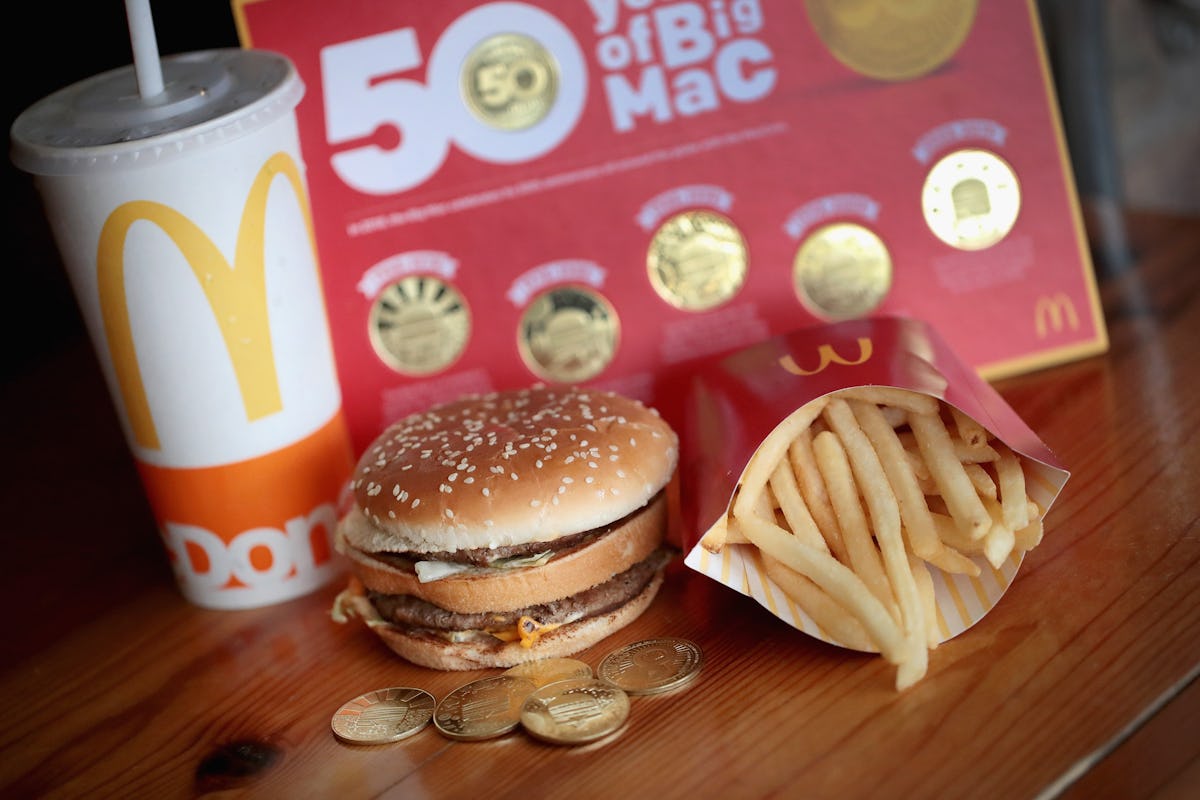 You Can Trade In Your MacCoin For A Free Juicy Burger, & I'm Lovin' It
Scott Olson/Getty Images News/Getty Images
McDonald's is here to kick off the Big Mac's 50th birthday in a very special way. The fast-food chain is offering customers a commemorative MacCoin with the purchase of a Big Mac on Thursday, Aug. 2. But what's the deal with this limited edition gold coin from McDonald's? It's not magic, but it's pretty darn close. It can help you make your next meal appear for free. So, what can I buy with the McDonald's MacCoin? You're gonna love it.
On Thursday, Aug. 2, the Big Mac turns 50. Some may call say the double-decker patty is over the hill, but I think the best is yet to come for the iconic burger. To commemorate the momentous milestone, McDonald's is passing out MacCoins to every customer who buys a Big Mac on Aug. 2. What's all the hoopla about? Well, the MacCoin is a prestigious piece of (not real) money that just may help you score your next lunch or dinner free of charge. Starting on Friday, Aug. 3, patrons can redeem their MacCoin at participating McDonald's locations nationwide for a free Big Mac, according to McDonald's. No, your eyes aren't playing tricks on you. If you buy a Big Mac on Thursday, Aug 2., you will get a MacCoin with your purchase. Starting on the following day, you can trade in your MacCoin for a free Big Mac.
There are a few ways to look at this. First, you could just keep the Big Mac birthday celebration going all week long. Plus, if there's any day to treat yourself to Big Mac No. 2, it's Friday. Second, since you are already paying for one Big Mac, you're getting the additional special sauce burger for free. So, it's kind of like the unofficial way to get buy-one-get-one Big Macs (the best kind of BOGO). Lastly, you could just keep the MacCoin on your dresser or nightstand with the hopes of selling it for more than the price of a Big Mac at a later date. What fun would that be? None. Exactly. My advice to you is this: Go turn in your MacCoin for a free Big Mac.
If you choose to spend your MacCoin, you will have to patiently wait until the Big Mac's birthday has come and gone. Although you can look at the MacCoin Big Mac birthday promotion as a two-for-the-price-of-one sort of deal, you'll have to wait to get the second Big Mac until after Aug. 2. You've got until Dec. 31, 2018, to redeem your MacCoin. Whatever you do, don't lose it.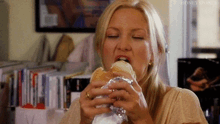 Your MacCoin won't get you anything else from the Mickey D's menu, though. Just a Big Mac. I hesitate to even write "just a Big Mac," because the beef sandwich is so much more than that. The McDonald's Big Mac is made with two, 100 percent beef patties and it's signature Big Mac (special) sauce. It's got all the makings of a regular burger with toppings including American cheese, lettuce, onions, and pickles. All of this tasty goodness is sandwiched in between two, soft sesame seed buns.
All in all, I'd say a free Big Mac is one of the best deals you can get from the Golden Arches fast-food joint. It's their staple menu item. A lot of food trends have come and gone over the last half-century, but none quite as juicy and delicious as the Big Mac. Leave it to McDonald's to give back to customers on the Big Mac's birthday. Thanks, MacCoin.