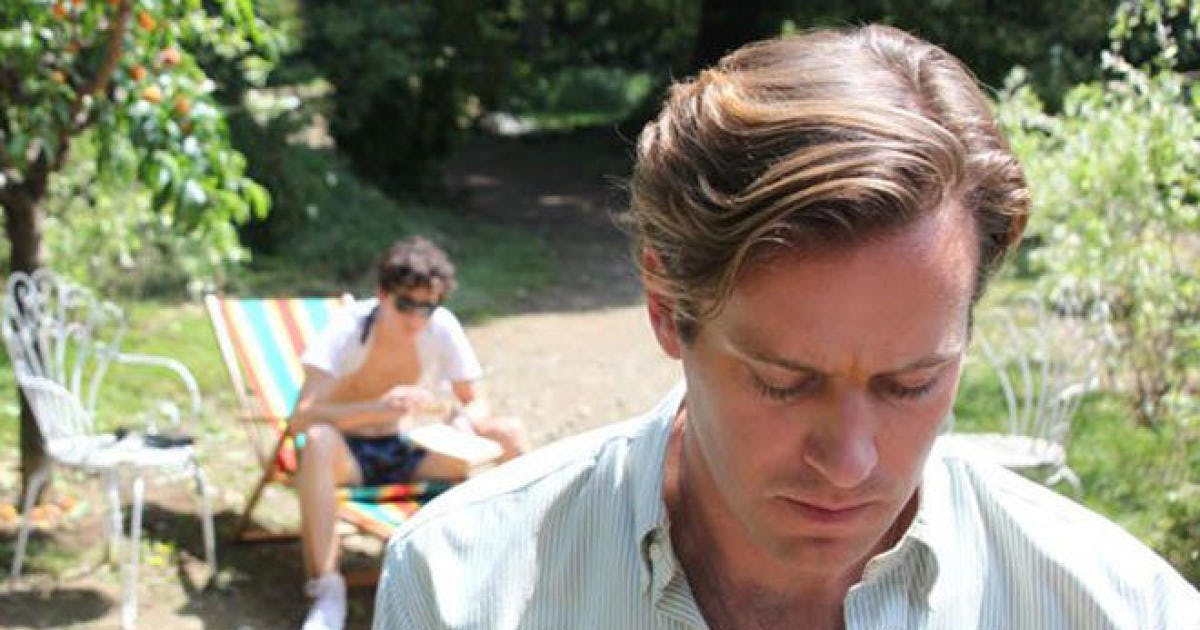 Tweets About The 2018 Oscar Snubs Show The Academy May Have Finally Gotten It Right
Sony Pictures
Well, here we are. Another awards season is about to come to a close, but not before we get to the big one. The Oscars are on their way, and now we know all the movies and actors that are up for the most coveted awards of the year. Tuesday morning's Oscar nomination announcements included some expected nominees, but also a fair share of surprising left-field noms and shocking snubs. Of course, Twitter exploded over the 2018 Oscar snubs once the nominees were announced, and people were definitely not happy to see some of their favorite movies and actors looked over.
Movie fans everywhere made their opinions on the 2018 Oscar nominations heard online on Tuesday morning. The nominations announcement included most of the expected films from 2017 — The Shape of Water, Lady Bird, and Three Billboards Outside Ebbing, Missouri all got a bunch of noms — but there were also a few interesting snubs and unexpected additions to the nominated movies and actors for this year. For instance, the beloved racial thriller Get Out received four nominations, which it definitely deserved. For the most part, people seem to be pretty happy with this year's Oscar nominations.
But there were still people who were upset to see some of their favorite performances get snubbed by the Academy. Most notably, Twitter users were upset to see that Armie Hammer didn't get nominated for his performance in Call Me By Your Name.
The other major snubs are Wonder Woman and The Florida Project. Wonder Woman was one of the biggest movies of the year, and fans were hoping that would translate to some awards, but it did not receive a single nomination. And The Florida Project has made a notable showing throughout awards season up until now, but the indie drama only received one nomination (Willem Dafoe for Supporting Actor) at the Oscars.
Despite some of the exciting surprises revealed at the nominations ceremony, most movie fans are probably still expecting the big winners of this awards season to continue their trophy-grabbing dominance at the 2018 Oscars. Most notably, Three Billboards Outside Ebbing, Missouri was the standout winner at both the Golden Globes and the SAG Awards this past month, taking home the major Best Drama Film award at both ceremonies, along with acting trophies for both Frances McDormand and Sam Rockwell at both awards shows as well. The Golden Globes and SAG Awards are usually looked at as an indicator of what the Oscars may award, and given the clear dominance of Three Billboards above everything else at both ceremonies, it is definitely entering the Oscars as the frontrunner.
That said, Three Billboards is not going to be taking the Oscars that easily. Competition is particularly stiff against The Shape of Water and Lady Bird, both of which took home two Golden Globes earlier this year. And although it got shut out from winning an award at the Globes and the SAG Awards, we shouldn't count out Call Me By Your Name either, which has proven itself to be a critical juggernaut. Not to mention the fact that Three Billboards is starting to receive some serious backlash in film media — the New York Times, Daily Beast, and various other outlets have posted essays criticizing Three Billboards for being tone-deaf on the issues of racism and police brutality. Remember last year when La La Land started receiving backlash ahead of the Oscars, and then surprisingly missed out on Best Picture? Well, that might very well happen again, perhaps with Lady Bird or Call Me By Your Name as this year's Moonlight.
It's all just speculation for now. The 90th Annual Academy Awards will air on March 4 at 8 p.m. ET on ABC.