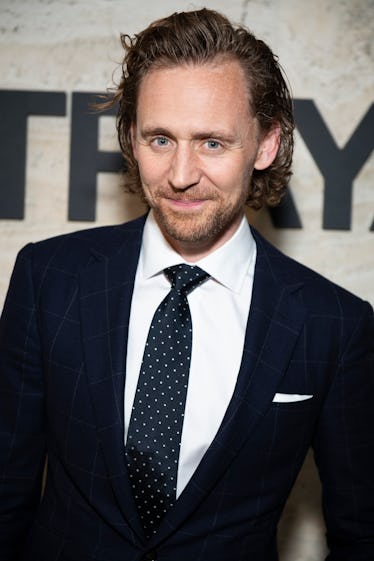 Tom Hiddleston's Relationship History Goes Beyond Taylor Swift
Jenny Anderson/Getty Images Entertainment/Getty Images
Just like his Marvel Cinematic Universe character Loki, Tom Hiddleston loves to keep fans guessing. From his very public fling with Taylor Swift to his super-private romance with his rumored girlfriend, Zawe Ashton, Tom Hiddleston's relationship history is a complete enigma... and I'm pretty sure he likes it that way. With the highly-anticipated premiere of the Disney+ series Loki coming up, fans are more curious than ever about the British actor's dating life, and here's the one thing I know for sure: Hiddleston definitely has a thing for co-stars.
Currently, Hiddleston is rumored to be dating his co-star from the 2019 West End production of Betrayal, and though he and Ashton have yet to open up about their maybe-relationship, things seem to be getting serious. In July 2020, a source for The Sun reportedly claimed the two were living together in Atlanta, Georgia, but following Hiddleston's whirlwind romance with Swift, he reportedly wants to keep things with Ashton on the low-down. "He is so paranoid about his private life since his relationship with Taylor that he has gone to great lengths to keep this under wraps," another source for The Sun reportedly claimed. Fair enough.
Here's what I do know about Hiddleston's enigmatic dating history.